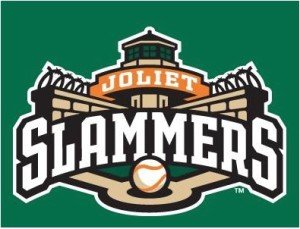 Joliet, IL- The Joliet Slammers presented by ATI Physical Therapy looked to take two of three from the first place Freedom behind Duke Von Schamann as he opposed Freedom starter Jordan Kraus.
Joliet struck for a pair in the first inning after an errant pick off attempt and a sac fly from Danny Zardon. Florence would awaken in the middle inning scoring 4 times to take the lead. The Slammers tallied two more in the 6th after a double by Luis Diaz double and an error at shortstop allowed a run to score.
Tied at 4 neither club could get the winning run across and then things got crazy in the 11th inning. Florence struck for 3 runs highlighted by a Daniel Fraga single and a 2 run single form Taylor Oldam to make it a 7-4 ballgame scoring for the first time since the 5th inning.
Emotions ran wild in the Slammers' half of the 11th when they had the bases loaded with 2 outs and Luis Diaz at the plate representing the winning run, with Rock Shoulders at 1st as the tying-run. The faithful crowd popped as Diaz lashed a deep fly ball to left field that struck the top of the wall. Two runs would score and Manager Jeff Isom waved Rock Shoulders around 3rd to try to tie the game, but a perfect relay from the shortstop Austin Wobrock cut down Shoulders at the plate by a step for the final out as everyone in attendance couldn't believe what they had just seen as Florence just squeaked out a 7-6 victory.
Keivon Berges gets the win in relief and Brian McKenna gets the loss for Joliet.
Tickets can be purchased online at jolietslammers.com or at the Box Office located at 1 Mayor Art Schultz Drive, Joliet, IL 60432. Call (815) 722-2287 with questions.