Joliet mayor formulating plan to help non-profits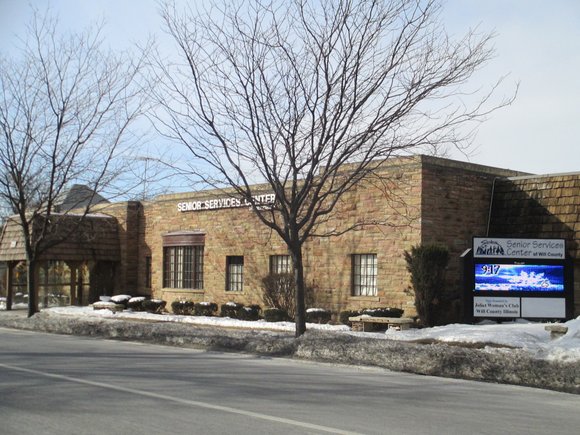 With the state of Illinois entering a third year without a budget, and no sign of a compromise on the horizon, Joliet Mayor Bob O'Dekirk thinks it's time to formulate a plan to help those agencies hardest hit.
"I guess I didn't realize just how dire things are getting," O'Dekirk said in April after a meeting at the Spanish Community Center which is one of many local non-profits that relies on state aid for their operating budgets.
"They haven't had it for 3 years now," he said., "and they really don't know how much longer they're going to be able to stay open."
"We may need to step up and try to fill the gap until the state can figure out what they're going to do."
Senior Services Center of Will County executive director Barry Kolonawski has seen first hand the impact the lack of a budget has had. When he took over as executive director in 2015, Kolonawski said things were "extremely dire."
His first order of business was to cut about 50% of the agency's staff as well as projects and services so that the organization could live within its budget.
That's meant that the organization has had to do more with less with case workers taking on more clients and wait lists for senior case logs and home visits growing longer.
In total, Kolonawski said that the agency has learned to do with about $500,000 less in their operating budget which is now around $2.6 million.
That's also meant a shrinking in the number of seniors that the agency reaches down to 18,000 in 2016 from a high of about 22,000 in 2015.
Those services range from home wellness visits, education services, help with Medicare paperwork and prescription benefits and help connecting residents to other agencies that provide help for seniors. The agency also provides a safe at home service which helps with home maintenance projects which range from changing of light bulbs to stair repairs.
If a budget compromise can't be reached that restores funding for health and human services agencies Kolanowski said that his agency's job could get harder as an estimated 10% of Will County's population reaches the 65-year threshold each year, adding just over 8,000 seniors to a pool of about 80,000 currently.
The budget crunch hasn't been all doom and gloom though with Senior Services finding creative ways to stretch their budget and resources to use them more efficiently.
He points to the 4 satellite offices that have been opened in cooperation with neighboring municipalities in Monee, Plainfield, Romeoville and Bolingbrook which cut down on case worker travel and allow them to be stationed in the communities they serve.
Right now, Senior Services receives the bulk of its funding from the Illinois Department on Aging and the Northeast Illinois Area Agency on Aging and from the federal government. It does receive some funding from Joliet Township, he said, though it doesn't currently receive any funding support from the city or Will County.
That could change if O'Dekirk is successful in his plan to convince other community shareholders to step up to help local organizations. He noted the budget struggles caused by the state at the Spanish Community Center but also noted the needs of other agencies like Warren Sharpe and the Forest Park Community Center.
O'Dekirk said that he planned to call a meeting in the next few weeks including with county officials to "sit down and see what we can do." That assistance was already coming from some private funding sources which are "keeping the doors open" he said.
The mayor noted that he was hopeful that a budget solution was coming eventually at which point the non-profits would gain access to money "coming to these groups" which he said many in the city and greater Will County area depend on.
"I don't think we can sit back anymore," he said.
"It's not our problem but it's become our problem."