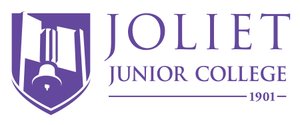 Job seekers are invited to attend the 18th annual Joliet Regional Job Fair on Wednesday, May 24 from 1 to 4 p.m. in the Event Center on Joliet Junior College Main Campus, 1215 Houbolt Road in Joliet. This event is free and open to the public. A resume and professional dress are required to attend.
This year's fair will include employers looking for part-time, full-time, entry level and experienced candidates.
A few of the employers at this year's job fair will include: ALDI, Advocate Health Care, Cook County Sheriff's Merit Board, Cintas Corporations, FedEx, Frito Lay, GreenScape Services, Hollywood Casino, Joliet Fire Department, Jolliet Township High School, NAPA Auto Parts, Sketchers, TCF Bank, ULTA, UPS, , Walgreens and more. For a complete listing, visit www.jjc.edu/jobfair.
Those planning to attend should dress professionally, bring several copies of their resume, and review the websites of the employers they are interested in before the fair.
Resume assistance is also available for any job seeker in need. JJC students and alumni can receive assistance from Career Services and Will County residents can receive assistance through Workforce Services of Will County's Mobile Workforce Center and Job Search Workshops. Grundy County residents can receive assistance through Grundy Workforce Services and resume workshops.
On the day of the fair, JJC Career Services will host a brief presentation open to the public at 12:00 p.m. in the upper level presentation room of the Event Center, which will include tips on how to navigate a job fair and make great first impressions.
For more information about the Joliet Regional Job Fair, resume assistance and a current list of participating employers, please visit www.jjc.edu/jobfair or call Career Services at (815) 280-1562.