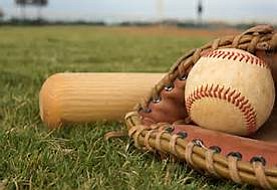 Joliet - The Joliet Slammers presented by ATI Physical Therapy took the field with a sense of energy in front of a full stadium for the 2017 Home Opener Tuesday night. Slammers Joe Ortiz got the win after showcasing his experience on the mound and the Slammers came away with a 9-8 win over the Traverse City Beach Bums.
The Slammers found themselves down in the 2nd inning after a solo home run by Traverse City shortstop Will Kengor. In the 3rd inning, Joliet evened the playing field after a sac fly to get the crowd energized. After a bases clearing double from left fielder Alexis Rivera, the momentum then shifted back to the Beach Bums.
Concluding a five-run inning, Ortiz needed to bounce back more than ever and that is exactly what he did. The Slammers dropped at crooked number plating four runs in the bottom of the 4th and then two runs in the 5th and 6th innings.
Traverse City would put two runs up to make it a one- run game, but after having big home runs from Slammers Mark Flores (1), Juan Silva (3), Melvin Rodriguez (2), Confessor Lara was able to come in with the tying-run at third base with two outs and go on to record the rare four out save to send the Slammers fans home with a victory on opening night.
Game two of the series against the Traverse City Beach Bums is set for tomorrow, May 17 at 10am.
Tickets can be purchased online at jolietslammers.com or at the Box Office located at 1 Mayor Art Schultz Drive, Joliet, IL 60432. Call (815) 722-2287 with questions.