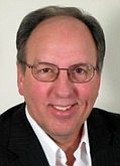 wayne@thetimesweekly.com
We all have expectations that our public sector employees will possess the ability to perform their duties in a safe environment and in a manner that does not jeopardize their own safety or that of others. For instance, it is a given that police and fire personnel will be drug and alcohol-free when they are on the job. The reason for that expectation is obvious. The same holds true for airline pilots and public transportation drivers. An inebriated bus driver is a danger to all around their vehicle, not just the passengers entrusted to the driver's care.
Most private employers require some form of periodic testing to ensure their personnel meet safety standards necessary to safeguard passage from point A to point B. Those standards include vehicle inspections as well. Many employers also require background checks of their employees.
Annual background checks, even simple ones, include criminal record searches, a nationwide sex offender search and a routine motor vehicle record search. The motor vehicle record search reveals speeding tickets, accidents and DUI convictions.
One would certainly expect a school district to require a background check on personnel who work with children. That would most certainly apply to a driver education instructor. The recent report that a high school driver education instructor was discovered unconscious and drunk behind the wheel of District 204 vehicle used to teach students the safe operation of a car defies one's senses.
District officials are investigating to find out why they were not notified of a DUI conviction in New Lenox, after an arrest in 2014, of their driver education instructor Nester Nowak. Why weren't you already aware of the 12 previous motor vehicle violations according to Will County court records? Possibly because there is no annual background check on record that would have revealed that information?
District 204 Superintendent Cheryl McCarthy, according to a published report, indicated there is no evidence indicating Nowak was intoxicated on the job. Really!? Obviously, except for this time, when he was on school property in a school district auto. Is it because proper vetting, which is the district's responsibility, was not exercised? The district was not even aware of public records showing a year of court supervision as a result of the 2014 DUI violation.
How can parents entrust their children to driving instruction at the high school when such carelessness is apparent? Until adequate background investigations are conducted and completed on driving instructors at the two District 204 high schools, the program should be suspended. Background checks are completed in a matter of days. A record of passing the checks should be available to all who receive instruction from the District, including the parents.
Nowak resigned, just ahead of being fired, on Wednesday. The school board accepted his resignation the same day.(Does this mean he's possibly eligible for unemployment?) The school board stated they would review personnel policies concerning driver education employees.
Telling the public that policies and procedures will be reviewed to prevent future incidents isn't an adequate response. The public, and certainly students' parents, should be outraged at the carelessness of those responsible for student and the public safety. "Gee, it's not our fault we didn't know", just doesn't cut it.
Stay tuned…

Contact Wayne at www.thetimesweekly.com