In Our Own Backyard: Trump proposed budget impact locally
Kay Bolden | 5/25/2017, midnight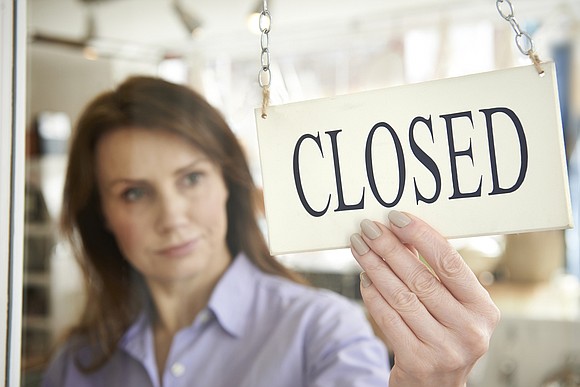 In Our Own Backyard is a weekly column covering environmental justice, climate change and food justice, and how these issues impact our families every day. If you think oil spills, contaminated soil and toxic water pipes don't really affect you – we want you to think again. It's happening right here, right now, in our own backyard.
Follow the Money
The Trump administration released its proposed 2018 budget Tuesday, unveiling a plan to decimate social services, spike defense spending, and gift the wealthiest Americans with a hefty tax cut. Sen. John McCain (R-Ariz) dismissed the budget out of hand, saying it is "dead on arrival" and would not be approved as is.
While McCain's objections stem from the proposal's defense spending – he wants even more increases than Trump offers – there's plenty of criticism from Democratic leaders about the deep cuts to food stamps, housing assistance, Medicaid and college student loans.
Budget Director Mick Mulvaney insists that cutting social services is "compassionate" to the taxpayers who fund them, showing a breathtaking ignorance of how these cuts will affect all taxpayers, not just those in need.
Here's the reality: funding to help poor and working families translates into capital and profit for small businesses, nursing homes, medical clinics, real estate owners, banks and food manufacturers. Poverty reduction is an economic engine, helping to create jobs and keeping many businesses afloat.
Food stamps/SNAP benefits, for example, pay over $80 billion directly to grocery stores every year. Walmart alone receives an estimated $13 billion. How? Because food stamps began as a subsidy to failing businesses during the Great Depression. Grocers and food manufacturers were closing because people simply couldn't afford to buy food. Under President Franklin Roosevelt, the program issued the food stamps, and the federal government paid the grocers. It helped drive the economic recovery.
Today, food stamps are the profit margin for many smaller stores. What will happen to local markets when those funds are slashed? More closures, more layoffs, more neighborhoods in decline.
In the Illinois congressional district that includes Joliet, about 29,000 households – less than 10% of the total households -- are receiving SNAP assistance, and will be affected if these cuts become law. Of these 29,000 households, a whopping 85% have at least one adult working, but not earning enough to buy food for their kids.
Likewise, the proposed cuts to Medicaid will certainly reduce the number of people receiving services – and simultaneously cut the operating capital for many nursing homes, rehab centers and medical clinics. How many skilled medical staff, CNAs, lab techs, cafeteria workers and janitors will be put out of work?
The real estate industry is another that will be feeling the pinch if Section 8 housing vouchers are reduced as planned. HUD pays out $30 billion in rent directly to property owners and managers every year.
This proposed budget is part of the current trend of blaming poor people for every American problem. It is short-sighted at best, since gutting these programs will impact service businesses for years to come.
In the View from Flyover Country, author Sarah Kendzior reminds us that " … poverty is neither a crime nor a character flaw. Stigmatise those who let people die, not those who struggle to live."
As moms and dads, and as people of faith, we have to ask ourselves how we ended up believing that poverty is a punishable offense.
As Americans, we have to ask ourselves if we're really ready to wreak havoc on our own economy just to punish the "undeserving" poor.
Kay Bolden is an author, Times Weekly blogger, youth advocate, community activist and urban farmer on Joliet's southeast side. She'd love to hear your thoughts on sustainable living, economic justice, and how we can all live together on the only planet we've got. Follow her on Twitter @KayBolden or drop her a line at Kay@KayBolden.com