Kam's Kapsules: Weekly Previews That Make Choosing a Film Fun
For movies opening June 2, 2017
Kam Williams | 5/31/2017, noon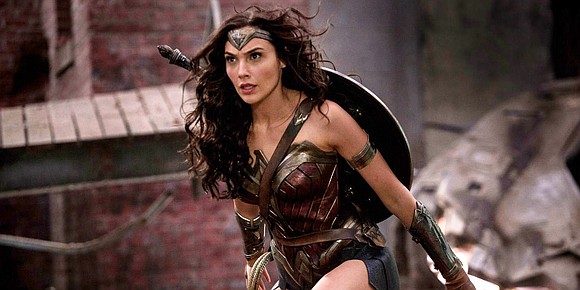 BIG BUDGET FILMS
Captain Underpants: The First Epic Movie (PG for pervasive, mildly rude humor) Ed Helms supplies the voice of the title character in this screen version of the animated TV series about a couple of fourth grade pranksters (Kevin Hart and Thomas Middleditch) who hypnotize their principal into believing he's the tighty-whities wearing hero of the comic book they've created. With Jordan Peele, Nick Kroll and Sugar Lyn Beard.
Wonder Woman (PG-13 for action, violence and suggestive content) Latest incarnation of the DC Comics superheroine, set during World War I, finds the Amazon warrior princess (Gal Gadot) rescuing a downed American pilot (Chris Pine) and accompanying him to London where she joins the fight on the side of the Allies. Cast include Robin Wright, Danny Huston and David Thewlis.
INDEPENDENT & FOREIGN FILMS
3 Idiotas (PG-13 for crude humor and brief profanity) Mexican remake of 3 Idiots, the Bollywood comedy about a couple of college buddies (Christian Vazquez and German Valdez) who belatedly decide to mount a search for a missing classmate (Alfonso Dosal) five years after he disappeared without a trace on their graduation day. Cast includes Martha Higareda, Vadhir Derbez and Sebastian Zurita. (In Spanish with subtitles)
Aaron's Blood (Unrated) Tale of demonic possession about a single-dad's (James Martinez) desperate attempt to reverse his hemophiliac son's (Trevor Stovall) gradual transformation into a vampire in the wake of a blood transfusion. With Michael Peach, Michael Chieffo and Farah White.
All about the Money (Unrated) Action comedy about two guys (Eddie Griffin and Casper Von Dien) tricked into vacationing in Colombia by a broke buddy (Blake Freeman) who wants their help apprehending a drug kingpin (Jose Yenque) with a $25 million bounty on his head. Cast includes Lin Shaye, Danny Trejo and Jonathan Slavin.
Band Aid (Unrated) Marital crisis comedy about a couple that can't stop fighting (Zoe Lister-Jones and Adam Pally) who try to save their relationship by starting a rock band and turning their arguments into songs. Featuring Fred Armisen, Colin Hanks, Jamie Chung and Brooklyn Decker.
Churchill (PG for mature themes, brief battle scene images, pervasive smoking and some mild epithets) Brian Cox plays the legendary British prime minister in this World War II adventure recounting the 96 hours leading up to the D-Day assault on Normandy. With John Slattery as General Dwight Eisenhower, James Purefoy as King George VI and Julian Wadham as General Bernard Montgomery.
Dean (PG-13 for profanity and some suggestive material) Demetri Martin wrote, directed and stars in this romantic dramedy as a commercial artist grieving the loss of his mom who falls in love with a woman (Gillian Jacobs) he meets when he travels from Brooklyn to L.A. to negotiate a contract with an advertising agency. With Kevin Kline, Mary Steenburgen and Asif Ali.
Finding Kim (Unrated) Gender identity documentary chronicling 50 year-old Kim Byford's struggle with self-image and self-acceptance in the wake of sexual reassignment surgery transitioning her from a woman to a man.