Garbage pick-up delayed during Thanksgiving
11/15/2017, 11:51 a.m.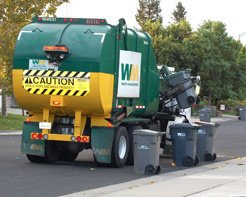 Due to the Thanksgiving holiday, the City of Joliet and Waste Management announce that collection pick-up regularly scheduled for Thursday, November 23, 2017, will be picked up Friday, November 24, 2017, and customers with Friday regularly scheduled collection service will be picked up Saturday, November 25, 2017.

In observance of the Thanksgiving holiday, City Hall will be closed Thursday and Friday, November 23 and 24, 2017, and the parking decks will be free of charge and there will be no enforcement of the parking meters. There will be some restricted parking areas on downtown streets to accommodate the Annual Tree Lighting Ceremony and Holiday Parade that begins at 5:00 PM in downtown Joliet on Friday, November 24, 2017.