Wine of the Week Fidora Organic Prosecco DOC from Venice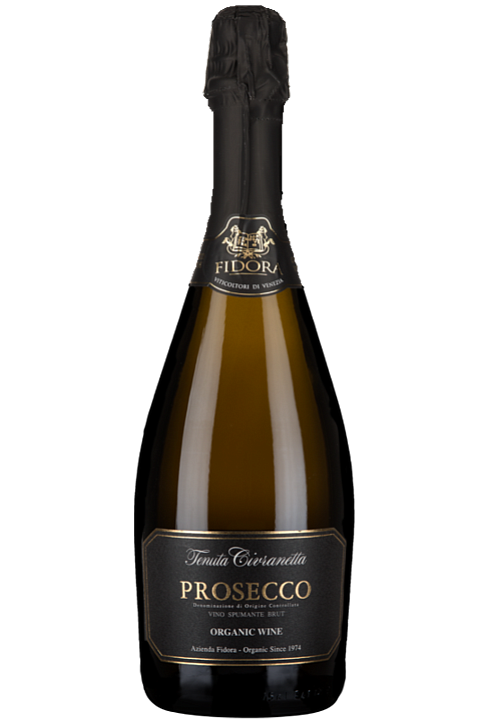 From a 600–year-old Benedictine estate near the Lagoon of Venice in the Veneto wine growing region of northeastern Italy comes a rare organic Prosecco that rivals any sparkling wine from France. The innovative wine producer Guido Fidora established Fidora estate in 1974 with the philosophy that grapes grown without the use of any pesticides or chemicals would produce the most flavorful wines.
This approach went against the grain of the accepted wisdom of the time, when chemicals were being promoted as the innovative way to produce crops. Farmers all over Italy had abandoned the 1,000–year-old chemical-free practices embraced by Fidora. Fidora Prosecco Brut DOC 'Organic' ($24.95), is made from 100% Glera grapes, the indigenous grape of Northern Italy, formerly called 'Prosecco."

The unique soil surrounding the Lagoon of Venice conveys a compound balance of aromas and flavors that gives this sparkling wine a unique complexity, not often found in Prosecco. The benefits of having been produced organically, also is a step forward in terms of quality, health, sustainability and environmental responsibility. Biodiversity is the key to developing vines that will produce top quality wines.
Surrounded by forests and coexistent with different animals species, the soil is rich and that is reflected in the flavors of the wine. Fidora Organic Prosecco is rich in flavors of bright citrus and tropical fruits with a hint of fragrant herbs, like sage and oregano. An underlying mineral flavor gives it a clean finish in the mouth.
The grapes used in Fidora benefit from the estate's proximity to the sea and the prevailing wines from surrounding mountains. Best served with seafood, soft, ripened cheeses and lighter meats such as veal or poultry and an assortment of salads and cured meats such as prosciutto with melon, or aged Parmesan cheese drizzled with Balsamic vinegar, this is a versatile sparkling wine that will please even the most discriminating palate. Made in the Charmat method, the wine is allowed to stabilize for at least 8 weeks, which gives it a fine perlage, much like champagne. This is a terrific sparkling wine that, at $24.95, is an outstanding value.