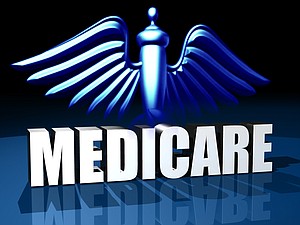 "Medicare Made ABCD-easy Workshop" program will take place at Lockport Branch Library, at 121 E. 8th Street in Lockport.
Confused with all the options Medicare has to offer? Juliann and Erik Dybvik, with Dan Gilley, from the Medicare Made easy Workshop and Radio Show, will answer your questions to ensure you make the right choices, now and in the future.
The program will be held on Tuesday, October 17, 2017, from 6:30 pm – 7:30 pm, on the 2nd Floor, Meeting Room A, Lockport Branch Library. Registration required!
Check the library's website http://www.whiteoaklibrary.org, or contact the Adult Services Desk, Lockport Branch Library, at 815-552-4260, to register.