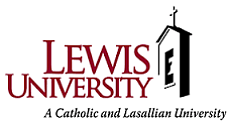 Join Lewis University as we honor women at the Celebrating Women in Leadership Conference on Saturday, Oct. 28 at St. Charles Borromeo Center, 101 Airport Road in Romeoville. All community members are welcome to attend this the annual conference, where women network, educate, mentor, inspire and motivate each other.
The one-day, female-focused conference offers career development opportunities, ways to help attendees achieve personal goals, and a chance for Lewis alumnae to meet and network with fellow graduates. Pre-conference activities will start at 10:15 a.m. At 11:30 a.m., conference participants will enjoy lunch and the keynote speakers Mary Lancaster, partner at Wermer, Rogers, Doran & Ruzon LLC, and Rep. Natalie Manley, D-Joliet, hosts of WJOL Radio's "Friday Mornings with Lynne, Mary and Natalie" show as they present, "Don't Pull Up the Ladder: How Women Can Give Other Women a Hand Up in the Professional World."
Some of the topics of the Breakout Sessions include Eliminate the Fear of Leaving Your Comfort Zone, Embracing the Roller Coaster Ride of Life, Persisting for Positive Results- 5 P's, Staying Healthy and Fit on a Busy Schedule, and Live Your Dreams. The day will conclude with a Wine and Cheese Reception.

Before the conference begins, there will be optional activities for attendees including one-on-one resume reviews. Attendees will go home with a beautiful Isaac Mizrahi clutch and early registration is recommended as supplies are limited. For a complete list of pre-conference activities, presentation descriptions and speaker details, visit alumni.lewisu.edu/WomenInLeadership.