Will County Sheriffs seek to identify suspicious character
10/30/2017, 2:35 p.m.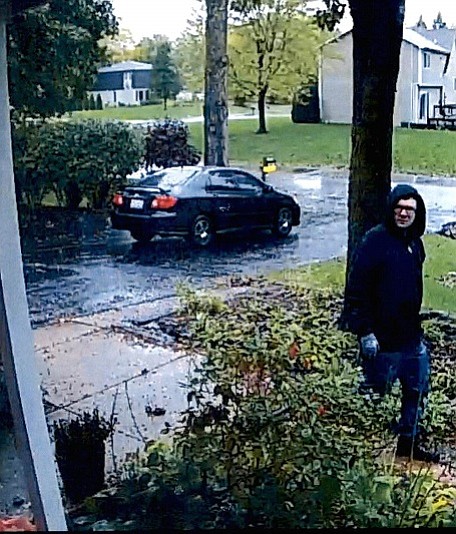 Will County Sheriff's detectives are seeking help to identify a suspect related to a an incident that occurred on Oct. 23 in Wheatland Township.

Sheriff's deputies responded to the 400 block of Laurel Drive in Naperville, Wheatland Township, in reference to an activated home burglar alarm around 10:40 a.m.

The suspect and his vehicle were captured on the homeowner's video surveillance system where he was also seen taking an Amazon package from a delivery driver.
The suspect previewed the package but upon leaving the scene left the package near the front door. The home alarm was activated shortly after the suspect was seen going toward the back door of the home. The vehicle is possibly a black Toyota Camry with a rear spoiler.
Neighbors reported to deputies that they had also observed the same subject near other homes in the area.
Anyone with any information is asked to call the Will County Sheriff's Office, Investigation Division, at 815-727-8574, extension 4965.