Big promotions for Slammers final six games
8/15/2018, 10:33 p.m.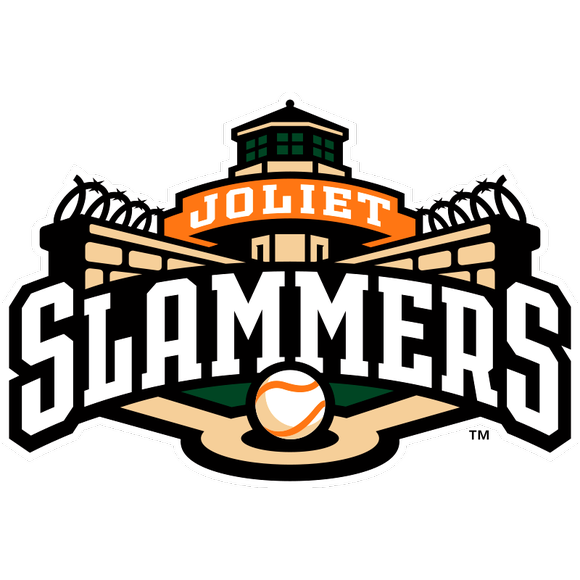 The Joliet Slammers presented by ATI Physical Therapy have a full lineup of promotions in store for fans the final six games of the 2018 regular season. Theme nights include Harry Potter Night, Breast Cancer Awareness presented by O'Dekirk, Allred and Associates, LLC, Unite Faith Night and four fireworks shows.
After two series on the road, the Slammers return home to Joliet Route 66 Stadium on Friday, August 17 at 7:05pm for Breast Cancer Awareness Night presented by O'Dekirk, Allred and Associates, LLC. A specialty breast cancer awareness jersey will be up for auction with proceeds benefiting Breast Intentions of Illinois. The game will be followed by post-game fireworks.
Harry Potter Night and the annual Slammers Boy Scout Sleepover is planned for Saturday, August 18 at 6:05pm with post-game fireworks. Fans who dress up in costume will receive a free soda voucher on entrance to the game.
Harry Potter characters will be at the game for photos and autographs provided by Magic, Music, and More. Fans can also participate in a trivia scavenger hunt with their Marauders Map.
Mischief managed.
Unite Night: Celebrating the Local Church is set for Sunday, August 19. The Slammers have partnered with Enlivened, a local non-profit group, to bring together local churches for a day of worship and celebration. Gates open at 12:05pm to fans with a 1:05pm first pitch. The game will be followed by testimonials from Trent Clark and Kevin Santiago. Clark is a co-founder of and courage coach at Leading with Courage Academy and also was a strength and conditioning coach with Major League Baseball for 12 years. Santiago is the Joliet Slammers assistant coach and played previously with the Joliet JackHammers. Dancing, scripture, live music and worship will also follow the game.
Closing out the regular season, the Slammers play August 31- September 2 at Joliet Route 66 Stadium. Friday, August 31 is Halloween Night. Fans can dress up for a free soda voucher on entrance to the 7:05pm game and catch post game fireworks.
Military Appreciation and the Slammers final Pet Day is Saturday, September 1. Veterans and active military can show an ID to receive a free ticket to the game. Fans can also bring in their pets on leashes or in carriers for the 6:05pm game.
Fan appreciation night will be held Sunday, September 2 at 5:05pm. All fans will receive raffle tickets to enter a fan appreciation raffle. Prizes include Slammers souvenirs and a full team autographed jersey, tickets to 2019 Chicagoland Speedway events, gift certificates to area restaurants, premium coolers from Blue Ribbon Products, hotel stays and more. Post-game, fans can catch the season finale fireworks show and get full team autographs.
Additionally, Bill Madlock, former Chicago Cub and Pirate, will be at the Slammers game on Sunday signing = autographs. Fans can bring their own memorabilia or purchase items at the game to be signed for $15 per item.
The four-time batting champion will throw out a first pitch at 5:05pm.
As the Slammers head into the final home stretch of regular season games, a $20 playoff punch card is on sale through August 19. The playoff pass is good for up to six playoff games, the maximum number of home games possible at Joliet Route 66 Stadium. The pass is available to the first 1,000 buyers and is on sale only through August 19.
Fans can purchase the playoff pass at the Slammers Box Office at 1 Mayor Art Schultz Drive, Joliet or by calling 815-722-2287. A full refund will be issued if the Slammers do not make the playoffs. Group pricing and fundraising opportunities are also available for the playoff games.
For tickets or more information, call the Slammers Box Office at 815-722-2287 or visit www.jolietslammers.com.