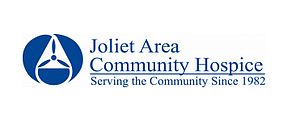 Thetimesweekly.com
Joliet - Through the efforts of State Representative, Natalie Manley (D-Joliet), and joined by State Senator Jennifer Bertino-Tarrant (D-Shorewood), the capacity of hospice in-patient units in the State of Illinois is now increased from 16 to 20 beds. Manley introduced HB1447 in late April where it sailed through the House and Senate unanimously by the end of May. Governor Bruce Rauner signed the legislation on August 10, 2018 making HB1447 official.
In April, JACH sent representatives Chris Kelly, Director of Clinical Services, and Mary Rossio, Business Development Liaison, to Springfield to testify before the House Rules Committee about the importance of this amendment and what it would mean to Illinois families. According to Kelly, "Our aging population along with a greater understanding of the benefits of the Medicare Hospice benefit have increased the capacity needs for hospice in-patient units. By adding additional beds, we will be able to serve more gravely ill patients whose symptom management requires 24-hour care."
The number of patients in hospice care is growing. At JACH alone, the average number of patients cared for each day has increased over 63% since 2016. "We're privileged to serve patients and families in hospice wherever 'home' is; nursing homes, assisted living facilities, family homes and other long term care facilities in the eight counties we serve. For some, an additional level of care is needed and our hospice home in-patient units are equipped for this," stated Sheehan.
Joliet Area Community Hospice opened the first free-standing hospice home in the state of Illinois in 2004. JACH is now in the top 5% of the largest hospices in the country.