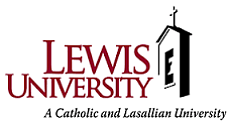 Romeoville - Money recognized Lewis University on its list of Best Colleges for Your Money 2018. Lewis is in the top 36 percent of the ranked schools and is listed as the second best private, mid-sized university in Illinois.
Money drew on the research of the nation's top experts on education quality, financing, and value to develop a uniquely practical analysis of more than 700 of the nation's best-performing colleges. The colleges were ranked on 27 factors in three main categories: quality of education, affordability and outcomes.
"This ranking demonstrates the value of our future-focused, Lewis University education, which prepares students to become master learners, who can thrive in the ever-changing world of work," stated Raymond Kennelly, senior vice president for Enrollment Management.
Visit http://time.com/money/best-colleges/ to see the rankings.