CSC to partner with Habitat for Humanity
12/5/2018, 11:05 p.m.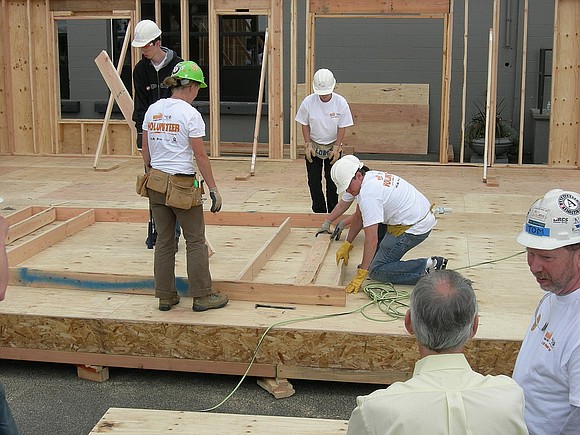 thetimesweekly.com
Bolingbrook – Officials from the Community Service Council of Northern Will County and the Will County Habitat for Humanity announce a partnership between the two agencies to assist future and current homeowners with mortgage and other financial matters. This is the first time these two agencies will join resources to help the residents of Will County.
"Housing and financial counseling has been a major impetus of our agency since our beginning in 1978," said Bob Kalnicky, executive director of the CSC."
According to Kalnicky, the CSC will provide counseling services to Habitat clients to ensure they understand the mortgage process and are ready for the responsibilities of homeownership. The CSC will also be able to offer assistance to current homeowners to resolve any issues they may be facing.
Nicole Murray, executive director of Will County Habitat for Humanity, said the mission of the agency is to offer families strength, stability, and self-reliance through shelter. Through this program, each family has the opportunity to build and purchase their own home with an affordable mortgage. She said the success of this program is due to determined volunteers and generous donors.
"We identify families who have a qualifying housing need, a steady income, and who are willing to partner with Habitat for Humanity to build their home," Murray said. "We have learned that sweat equity is an effective asset for successful home ownership. This partnership with the CSC will help prepare our clients to secure mortgages and learn other financial skills to maintain their homes."
Murray and Kalnicky said the initial goal of the partnership is to build 12 homes in Will County over the next 12 to 24 months.
"We are already looking at opportunities to expand this partnership," Kalnicky said. "The need for these services has grown so much in our area, we just recently expanded our offices and staff to accommodate more families in need."
"Our program requirements are fairly simple, you must have lived or worked in Will County for at least one year, need safe affordable housing, have the ability to sustain a mortgage, and be willing to partner with our agency," said Murray.
For more information about this and other services of the Community Service Council of Northern Will County, call (815) 886-5000. For more information about the services of Will County Habitat for Humanity, call (815) 726-1880.