World AIDS Day
12/5/2018, 11:07 p.m.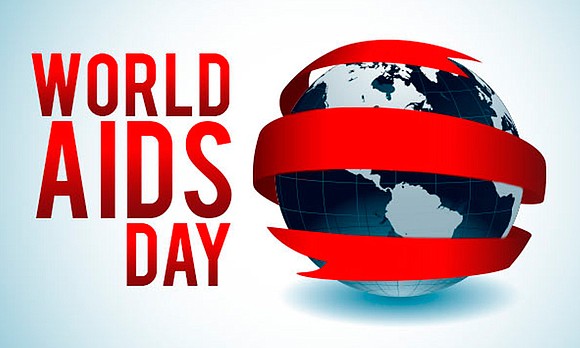 Get the Facts. Get Tested. Get Involved.
World AIDS Days is observed on December 1 of each year and is an opportunity for people to unite in the fight against HIV, show their support for people living with HIV, and remember those who have died.
As of December 31, 2017, there was a total of 39,390 people in Illinois living with HIV, of whom 20,073 were also diagnosed with AIDS. However, the number of new diagnoses declined significantly between 2008 and 2017 (1,906 - 1,366). There were 2.9 percent fewer cases diagnosed each year between 2008 and 2017.
"We've made great progress in reducing the spread of HIV, but there is still more we can do," said Illinois Department of Public Health Director Nirav D. Shah, M.D., J.D. "IDPH will continue to work with local health departments, community based organizations, other health care organizations, and program partners to ensure that individuals living with HIV and those at risk for acquiring HIV have access to the latest treatment and interventions available. Access to treatment and interventions can help improve the quality of life for those infected with HIV, decrease the number of new infections, and decrease HIV/AIDS related health disparities."
Nationally, African Americans are the racial/ethnic group most burdened by HIV across all stages of the disease from new infections to death. In Illinois, 14.7 percent of the state's population is African American, yet they constitute nearly half of the roughly 39,000 individuals living with HIV in Illinois. Over the last five years, the rate of HIV diagnosis of African Americans has remained disproportionate.
According to the Centers for Disease Control and Prevention, African Americans and Latinos living with HIV face significant challenges that may impact their ability to take their HIV medications. IDPH Center for Minority Health Services' #Text2Survive program is a free texting tool that individuals can use to set up and receive personalized medication reminders, by texting the word "MED" to 36363.
Pre-exposure prophylaxis (PrEP), a prevention pill and program that is up to 99 percent effective at preventing HIV infection when utilized consistently and correctly, is also helping reduce the spread of HIV. Individuals can learn about HIV and PrEP, find and enroll in PrEP clinics, and in the absence of insurance?get PrEP free of charge, by going to www.PrEP4Illinois.com.
IDPH has also joined the Chicago Department of Public Health, AIDS Foundation of Chicago, community based-organizations, health care providers, government agencies, people living with HIV, and others on 'Getting to Zero,' a plan to end HIV in Illinois. By 2030, the goal is fewer than 100 new HIV cases per year or 'functional zero' —a point where the HIV epidemic can no longer sustain itself. You can find more information about 'Getting to Zero' on the IDPH website.
More information about HIV/AIDS, including the AIDS Drug Assistance Program, can also be found on the IDPH website or call 800-243-2437 to find the nearest HIV testing location.