Irene King Elementary teachers make the grade
12/6/2018, noon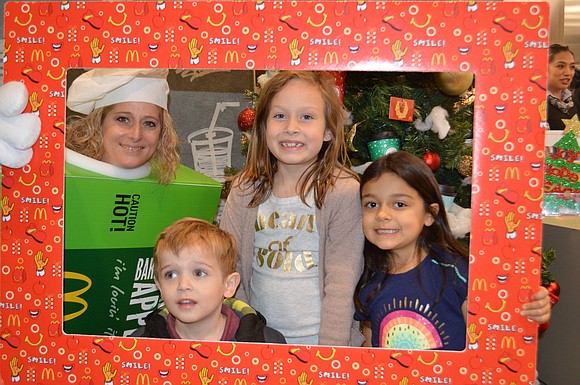 Local teachers serve students and families on McTeacher's Night to raise money for school field trips and assemblies.
Romeoville| Irene King Elementary School students gave teachers an A-plus on their fundraising efforts to support the School's third McTeacher's Night.
Teachers from Valley View School District volunteered behind the counter at the McDonald's located on Independence Blvd. The teachers worked hard to serve students and their families in a fundraiser for Irene King Elementary School.
The proceeds from Katie Novak's sale of 157 pies went directly to benefit Irene King's field trip and assembly's fund. Twenty percent of the proceeds from the McTeacher's Night sales were donated directly to Irene King.
Marvin Spence, Owner Operator of the Romeoville McDonald's, was delighted to participate in the worthy cause for education and the community.
"McTeacher's Night is part of McDonald's larger commitment to education and other important initiatives supporting families and the local community," Spence said.
Spence donated a case of apple pies to the school for sale at the event.