Byron Allen Buying Tribune Media?
12/17/2018, 10:09 p.m.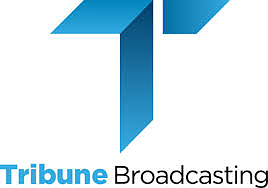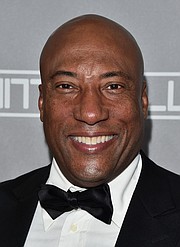 Entertainment Studios boss Byron Allen is seriously interested in buying Tribune Media, The New York Post reports. Allen shelled out $300 million for the Weather Channel in April, and he'll be up against three other bidders for Tribune. It's the company's second go-round on the auction block.
The FCC blocked Tribune's sale to Sinclair Broadcasting, three months ago in what was to be a $3.9 billion deal. The market cap for Tribune, which includes New York-based WPIX-TV and Chicago's WGN, is at $3.4 billion. The Post reports that Allen's rival bid has backing from Citigroup and Goldman Sachs. Also vying for Tribune Media is Nexstar Media Group and Leon Black's Apollo Global Management. Second-round bids are expected by mid-December.
The new news comes after Entertainment Studios has the Keanu Reeves sci-fi movie Replicas opening on January 11, and they are pushing the Jamie Lee Curtis and Jake Gyllenhaal produced documentary Hondros and the Ted Kennedy thriller Chappaquiddick for up for awards this season.
And on the heels of buying The Weather Channel, Entertainment Studios Inc. has secured $500 million in credit facilities. Byron Allen expressed that ES will use the money for general business purposes, productions, co-productions, and acquisitions. The credit facilities were organized by Deutsche Bank Securities Inc., Jefferies Financial Group, Brightwood Capital Advisors and Comerica Bank.
"As we celebrate our 25th anniversary, this additional capital positions us for further investments and acquisitions," Allen said in a statement. "More importantly, these group of lenders has provided us with the financial backing and capacity to increase the credit line and make large-scale acquisitions, which is a major part of our strategy going forward."
With the addition of The Weather Channel, Entertainment Studios owns eight 24 hour HD cable TV networks including Pets.tv, Comedy.tv and Cars.tv. The company also produces 41 television shows, such as America's Court with Judge Ross and The First Family, and has released such films as 47 Meters Down, Hostiles and Chappaquiddick. The company employs 650 people. MG Media / Anthony D'Alessandro