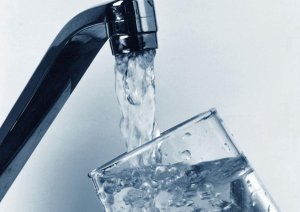 A water and sewer rate increase will soon trickle down to residents in the Village of Plainfield.
The Plainfield Village Board Monday adopted an ordinance increasing its water and sewer rate for the next four years. This means a family of four will seen an increase of about $4 per month on their water bill, unless they have teen-agers. Seniors and empty nesters can expect to see their bill increase by about $1 per month. Residents will see the rate increase in their monthly water bill beginning in April.
In an attempt to lower expenses in the new budget, Allen Persons, public works director, did say that the municipality took steps to reduce expenses by utilizing new technology such as the radio water meter reading system to reduce labor costs; modernization of facilities to reduce labor and utility costs; a reduction in staffing by 25 percent; and maintaining water loss at a level below 3 percent.
Persons said, "While the Lake Michigan water wholesale cost has stabilized," he anticipates a yearly increase of about 2.5 percent. He also noted that the hike is necessary because the village needs to complete a five-year capital improvement plan that will help maintain and improve the water/sewer systems at an estimated cost of $10 million.
"When the village redirected some of our sales tax revenue to the water/sewer fund to help offset increases incurred by the city of Chicago in the past, this was only intended to be a temporary solution and it has been our goal to gradually return this revenue to the capital fund for roadway improvements," said Persons.
Trustee Margie Bonuchi sees the rate hike as a necessary measure. In 2002, the Village of Plainfield switched from well water to buying the resource from the City of Chicago.
"Nobody wants to raise rates, but this is a quality of life issue," said Bonuchi.
Even with the rate increase, Persons said the average monthly bill of a Plainfield resident is $11.64 lower when compared to neighboring communities. Additionally, in comparison to like-size communities that have Lake Michigan water, Persons said Plainfield's average monthly bill is $20.07 lower in this category.