Bolingbrook annual flushing
7/11/2018, 2:30 p.m.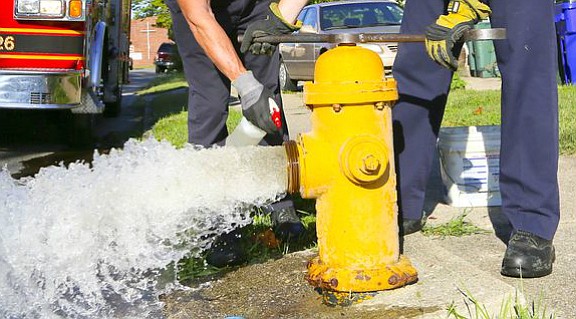 Beginning the week of August 5th, Illinois American Water will begin flushing water mains and hydrants in the West Suburban service area of Bolingbrook.
Flushing will continue throughout the summer. Illinois American Water conducts an annual flushing program of its water distribution system to help ensure continued high-quality water service. Flushing the water system entails sending a rapid flow of water through the water mains. As part of the flushing program, fire hydrants are checked and operated to help ensure fire protection in the community.
According to Michael Smyth, Vice President of Operations, "Performing this annual flushing program helps to keep fresh and clear water throughout our distribution system, which ensures our customers receive reliable and high-quality water service." Illinois American Water will place signs in neighborhoods where flushing is occurring, so residents are aware of the system work. While the flushing program is underway, customers may experience a slight drop in water pressure or temporary water discoloration. Customers should refrain from doing laundry during the time of day the flushing program is taking place in or near their neighborhood. If tap water is discolored, it is recommended that several cold-water faucets are allowed to run for a short time until the water runs clear. Using more than one faucet allows the water to clear faster.
For additional information, visit www.illinoisamwater.com. Note: Dates may fluctuate due to weather conditions. For more information, visit amwater.com