Joliet Grade School staff retirements
7/11/2018, 1:44 p.m.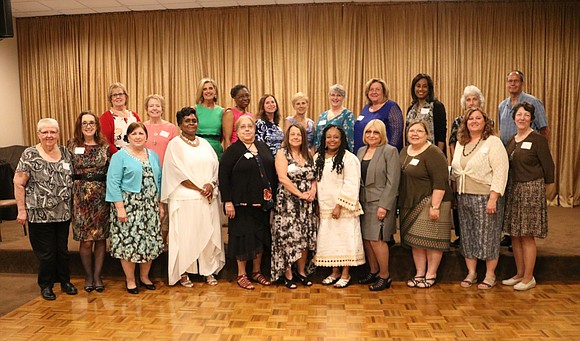 Building Support Services: Paul Delrose, Michael McKay, Gregory Siska; T.E. Culbertson Elementary: Pamela White-Fairman; M.J. Cunningham Elementary: Mary DeCraene, Lucy Palya; Eisenhower Academy: Jacqueline Toth; Farragut Elementary: Debora Komp, Rene McPhearson, Brenda Reiter-Gorman; Gompers Junior High: Nancy Carter, Constance Russell;Thomas Jefferson Elementary: Rosalinda Cruz, Mary LeGrand, Joan Meehan, Debra Rinehart, Mary Whitmer; Edna Keith Elementary: Elizabeth Kelly; Edna Keith Elementary and Woodland Elementary: Jesse Doyle;
J.F. Kennedy Administrative Center: Kadiatu Koroma, Jane Schumacher, Patricia Smith, Barbara Weinert, William White, Jr.; Marycrest Early Childhood Center: Barbara Alano, Mary Kay Bernard, Penny Greenwood, Joanne Pavilon, Cheryll Rodriguez; Pershing Elementary: Nancy Baker, Wilma Crisp, Rose Delrose, Patricia Marcum; Carl Sandburg Elementary: Rose Benson; Taft Elementary: Kathleen Callahan, David Korthauer, Mary Joyce Skubic; Lynne Thigpen Elementary: Minnie Doss, Thomas Sheridan; and Washington Junior High: Vivian Atkinson, Rebecca Wagnon.