Slammers add more promotions, theme nights
7/12/2018, 6 a.m.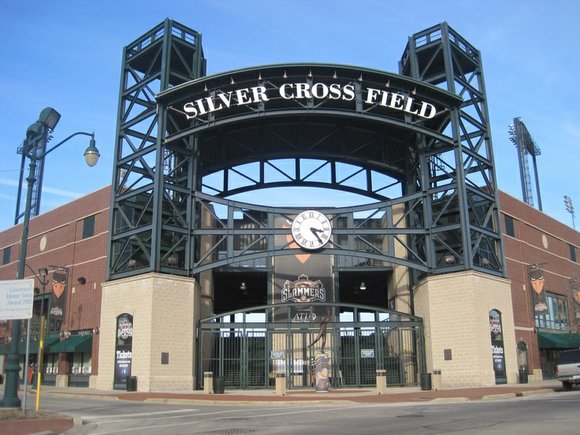 The Joliet Slammers presented by ATI Physical Therapy are excited to announce newly added promotions to the second half of the season. Theme nights include Youth Baseball Night, Pokémon Go Night,
Softball Night, and another Slammers Pet Day at the park.
Youth Baseball Night will be held on Thursday, July 19 at 7:05pm against the River City Rascals. Youth baseball teams can join in a pre-game parade around the field and can play catch on field post game. Tickets are $5.00 for any youth baseball teams of 20 or more. All youth baseball players wearing their jersey to the game can enter to be a Slammers Baseball Buddy for the pre-game activities. This includes taking the field with the Slammers for starting lineups and receiving a souvenir baseball. Thursday is also a Thirsty Thursday with $2.00 Bud, Bud Light and soda specials, as well as $4 cocktails.
Pokémon Go night has been added to the promotional schedule for Saturday, July 21. Fans can post their trainer codes at the ATI information booth in the stadium to receive a free soda voucher for the night. Fans can grow their friend lists, exchange gifts and trade Pokémon. In addition, fans playing can receive Slammers prizes throughout the night for Pokémon caught during the game.
The Slammers have also added an additional Pet Day to the season's lineup on Saturday, September 1 for the 6:05pm game. Fans can bring their pets on leashes or in carriers to the game. The night is also Military Appreciation Night when veterans and active military can get in free to the game. This will join a second Pet Day left for the season on Sunday, July 22. On July 22, Crosstown Exotics, a traveling reptile show, will join the Slammers with pythons, tarantulas, giant tortoises and more.
On Wednesday, August 8, the Slammers will host Youth Softball Night at 7:05pm. Run similar to Youth Baseball Night, softball players can participate in a pre-game parade, play catch on field post-game, and tickets for softball groups of 20 or more are only $5.00. Softball players wearing their jersey can additionally enter to be a Slammers Baseball Buddy for the night.
The Slammers return home to Joliet Route 66 Stadium on Tuesday, July 17 at 7:05pm for a six game home stand.