Maison Dupuy Bistreaux Restaurant Pairs Delicious Cuisine with Selby Wines
New Orleans French Quarter
Dwight Casimere – wine@thetimesweekly.com | 6/7/2018, noon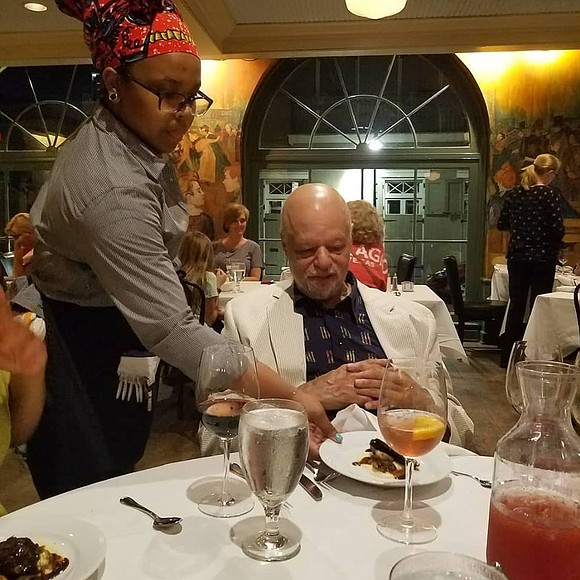 Maison Dupuy Executive Chef Matt Regan created an exquisite pairing of Bistreaux Restaurant's superlative cuisine with the exceptional wines of Selby Winery of Healdsburg, Sonoma County, California.
Maison Dupuy is the boutique hotel located in the quaint, residential section of the French Quarter in New Orleans. The locale, brimming over with local history and charm, is quiet, yet just blocks from the bustle of Bourbon Street and within walking distance to all of the major attractions such as Jackson Square and the French Market.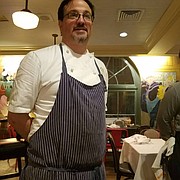 Bistreaux Restaurant is as noted for its cuisine as it is for the murals of famed French artist Toulouse Lautrec that surround the dining room. Chef Regan's distinctive cuisine matches the restaurant's mood of casual elegance, which references the French Quarter's storied past with a modern sensibility.
Selby Winery of Healdsburg is one of the nation's few wholly female-owned and operated wineries. Susie Selby is the sole proprietor and winemaker. Founded in 1994 by she and her late father, Dr. David K. Selby. A modern-day Renaissance man, Dr. Selby was a world-renowned spinal surgeon, sculptor and Vietnam War hero who also was an international traveler. As a child, Susie often accompanied him on his trips, primarily to Europe. There, he introduced her to Old World Wines, for which she developed a life-long affinity.
Chef Matt Regan comes to the Maison Dupuy with a distinguished background as Head Chef at John Besh's Brasserie Luke, where he served for two years, and prior stints in kitchens at The American Sector, another Besh landmark within the World War II Museum, and Lafayette's Victoria Inn. Chef Regan comes to the world of cuisine from an entirely different arena, the world of music, where he studied Classical Guitar. This summer will mark his second year at the helm of Bistreaux.
The recent addition of the Rampart streetcar line has added to the already steady stream of tourists and locals who have become loyalists to his distinctive culinary style, which blends international flavors and elements of the Gulf Coast with a decidedly Southern flair. The complex flavors and textures in the five-course menu, specially created for the New Orleans Wine and Food Experience (NOWFE) Wine Dinner Series, paired perfectly with the elegance of Selby's wines. Just as Chef Regan's artistry reflects the flavors of New Orleans and a host of global tastes and aromas, so do Selby wines display an adherence to the singular terroir of Sonoma County. The careful crafting of the wines reflects the best of the Old World, while incorporating the modern viticultural techniques and evolving culinary trends of today.
Both the wines of Susie Selby and the dishes prepared by Chef Regan display a zest for life and the sheer enjoyment of gastronomy. Here are the highlights of their memorable collaboration during the week of the New Orleans Wine and Food Experience.

SUMMER IN A GLASS AND ON THE PLATE
CRISPY OYSTER CORN VELOUTE, HERBSAINT BUTTER
PAIRED WITH SELBY SAUVIGNON BLANC