Bicentennial Park Theatre presents "Joseph and the Amazing Coat of Many Colors"
6/20/2018, 2:17 p.m.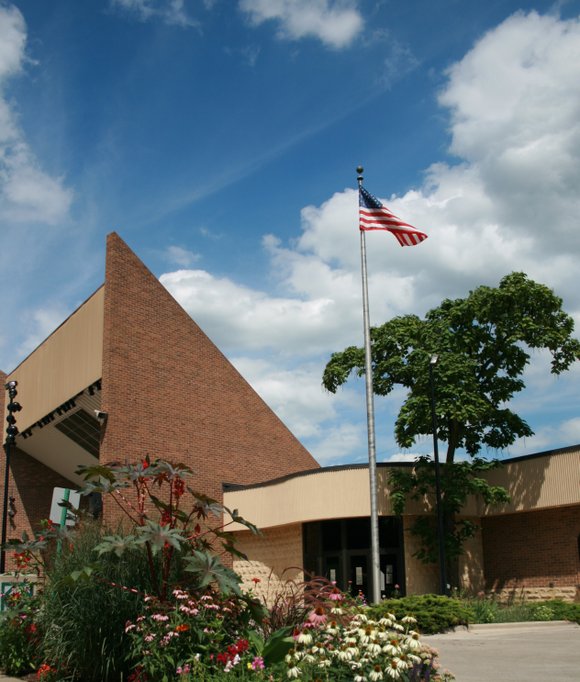 Thetimesweekly.com
That is Joseph and the Amazing Technicolor Dreamcoat, beloved musical about Joseph from the Bible and his coat of many colors. Billie Limacher Bicentennial Park Theatre is proud to present this family-friendly musical (by special arrangement with The Musical Company, LP) on June 22, 23 and 24. Fridays and Saturdays are at 7:00 p.m. and Sundays at 2:00 p.m. Tickets are $15.00 for adults and $10 for students and seniors.
Story of Joseph and the Amazing Technicolor Dreamcoat (lyrics by Tim Rice and music by Andrew Lloyd Webber) is told entirely through song with the help of a main character Narrator, the musical follows preferred son Joseph. After being sold into slavery by his brothers, he ingratiates himself with Egyptian noble Potiphar, but ends up in jail after refusing the amorous advances of Potiphar's wife. While imprisoned, Joseph discovers his ability to interpret dreams, and he soon finds himself in front of the mighty but troubled, Elvis-inspired, Pharaoh. Joseph's
solution to Egypt's famine elevates him to Pharaoh's right-hand man and reunites him with his family. (The Musical Company)
This catchy musical mirrors the cast. The musical is about bringing family together and many cast members are performing with family. Many cast members have performed at the park in the past, some have moved hundreds of miles away, and are now returning "home." This show is directed by Lori Carmine (Park Manager) together with Music Director Mark Epling and Choreographer Lori Bowen. Here are a few fun notes about the leads and their return to the park stage.
The role of Jacob, Joseph's father, is played by: Mike Eulitz
(June 22, 23 and 24). Many know Mike as the City of Joliet's Roadways Manager, but he is also a talented vocalist.
The Bicentennial Park Theatre cast of Joseph and the Amazing Technicolor Dreamcoat (character - cast member)
Narrator-Alexis Smith
Joseph-Ryan Neil
Pharaoh/ Potiphar-Matt Persicketti
Jacob-Mike Eulitz (June 22, 23 and 24)
Joseph's Brothers:
Reuben-Leo Brumbaugh
Simeon-Adam Redmon
Levi-Chelsea Hizon
Naphtali-Marissa Lopez
Issachar-Tanner Lee
Asher-Georgia Siegler
Dan-Zane Carmine
Zebulon-Jamie Gossen
Gad-Josh Fry
Benjamin-Elana Carmine
Judah-Klara Wilson
Ensemble
Mrs. Potiphar-Micaela Bratland
Butler-Isaiah Sanchez
Baker-Tamara Martinez
Sphynx-Bertina Anderson
Queen Victoria-Bailey Garland
Ishmaelites-Tamara Martinez, Teddy Lucas and Isabella Martinez
Harem Dancers
Jacqui Voss
Bianca Persicketti
Kathryn Epling
Ellie Persicketti
Phaelon Voss
Bailey Garland
Joseph Spirit Dancer-Ryann Kirkalis
Children's Choir
Jayce Carmine
Taitum Lee
Lucie Martinez
Michaela Bessler
Johanna Williams
Logan Wilson
Ivylynn Litwicki
Ryann Kirkalis
Sofia Cornejo
The Billie Limacher Bicentennial Park Theatre is located at 201 West Jefferson Street, Joliet, IL. Tickets may be purchased in person at the office, online or at the door. The lobby will open one hour before show. Concessions are available.
To reserve tickets or more information, call 815-724-3761 or visit www.bicentennialpark.org The show is produced by Will-Joliet Bicentennial Park, Inc. (a nonprofit 501c3).