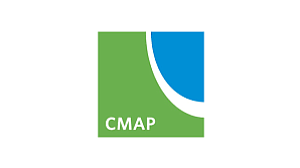 The Chicago Metropolitan Agency on Planning (CMAP) is currently working on its On To 2050 Transportation Plan and is seeking input from the public. The comprehensive plan is based on three principles: Inclusive Growth, Resilience, and Prioritized Investment in relation to the goals for planning across the region. Ten open houses are scheduled across the region to encourage input from residents.
The On To 2050 Transportation Plan builds upon the recommendations that were outlined in the Go To 2040 plan and continues to analyze current conditions and trends while working with stakeholders to research and develop strategies to identify significant regional projects. This plan is critical to the decision makers on many of the important projects in Will County.
The Will County Open House will be held from 4:00 p.m. until 7:00 p.m. on Wednesday, July 11 in the Community Room of the New Lenox Village Hall, One Veterans Parkway in New Lenox. Residents can view a draft of the plan, and share their comments, at www.cmap.illinois.gov/onto2050.