School District 202 proposed FY 19 operating budget
6/28/2018, 3:45 p.m.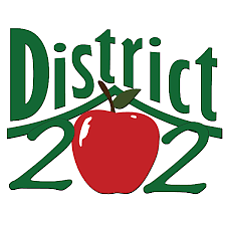 Plainfield District 202 officials expect 2018-19 operating budget revenues to outpace expenses by about $7.6 million or about 3 percent, thanks in part to the new state funding formula, according to the proposed 2018-19 budget.
The Plainfield District 202 Board of Education received the proposed 2018-19 budget at its June 25, 2018 regular meeting and approved putting it on 30-day public display as required by law. The proposed budget and related information is posted on the front page of the District 202 website www.psd202.org
The Board plans to hold a public hearing on the proposed budget at 6:30 p.m. Monday, August 20, 2018 and vote on the new fiscal plan at its regular meeting that same night. The Board meeting will be held at the District 202 Administrative Center, 15732 Howard Street, Plainfield.
The proposed FY 2019 budget will allow District 202 to maintain high-quality educational programs while continuing to develop and implement a responsible, sustainable financial plan, said Rick Engstrom, assistant superintendent for business and operations.
Engstrom said the proposed fiscal plan also:
keeps property taxes as low as possible

is balanced

maintains "Recognition" status (the highest possible ranking) on the State Board of Education's Financial Profile. District 202 has received Recognition status in 2016 and 2017. Engstrom said he expects to earn Recognition status again this year.
PROJECTED REVENUES AND EXPENSES
The proposed 2018-19 operating budget shows $283.5 million in anticipated revenues, up from $253.6 million last year. The $30 million increase resulted from the district under budgeting anticipated revenues last year because of state funding issues in recent years.
The proposed 2018-19 operating budget shows $275.9 million in expected expenses, up from $264.2 million last year.
The operating budget pays for all daily operating expenses including salaries and benefits, which comprise about 79 percent of the Operating Budget this year.
The State of Illinois considers the Education, Operations and Maintenance, Transportation, Working Cash, IMRF and Tort funds together as the "Operating Budget" to assess and rate school districts' financial health.
District 202's total projected 2018-19 budget including debt service and capital projects is $311.6 million, up from $302 million last year, or 3.2 percent. Total revenues are expected to be $313.6 million in 2018-19, up from $286.5 last year, or
9.5 percent.
STATE FUNDING
The state Legislature approved a new "evidence-based" funding system last year that sends more money to districts with greater fiscal need.
Under the new system District 202's state funding is expected to increase over last year after years of declining and unreliable state support that required District 202 to significantly cut staff and reduce operating expenses from 2009-2012 to save about $45 million.
Under the new state funding system, District 202 for the first time in several years does not plan to "prorate" any state funds. Prorating is the practice of budgeting for less state revenue than what the district is due.
KEY BUDGET POINTS
Projected 2018-19 operating expenses are up about $11.7 million or about four percent over 2017-18 expenses.
Most of the increase is due to salaries and benefits which comprise about 79 percent of the operating budget. 2018-19 salaries and benefits are expected to total about $215.8 million, which is up about 1.3 percent, or $25.5 million, over the 2017-18 adopted budget for salaries and benefits.
The proposed budget includes 2.5 percent raises for administration and non-union support staff plus an additional amount of between .5 percent and 1.5 percent based on the Consumer Price Index (CPI).
Certified staff raises are budgeted at an average of 2.75 percent plus a .5 percent increase to base pay, per the contract with the Association of Plainfield Teachers (APT).
Support staff raises are budgeted at 2.25 percent, per the contract with the Plainfield Association of Support Staff (PASS).
The proposed 2018-19 budget essentially maintains staffing, service and building budgets at current levels, but includes funds to hire 16 paraprofessionals. It does not include funding for any major new initiatives, programs or capital expenses.
The proposed tentative budget also includes a $1 million contingency for building-specific enrollment changes and special education needs, as has been done the last several years.
It also reflects a 2 percent increase in health care costs.