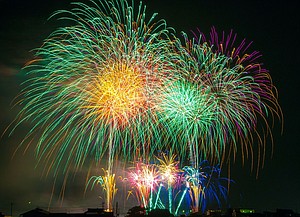 The colonies at the time were represented by the Continental Congress that formed a "committee of five" to draft a resolution of independence from Great Britain. Many actions of the Congress and many subsequent documents finally led to the adoption of the Constitution of the United States of America in 1788. That was over 12 years from the time of the first signature on the Declaration of Independence.
The new government began on March 4, 1789 and George Washington became President on April 30 that same year. The last State to ratify the Constitution was Rhode Island on May 29, 1790. The U.S. Constitution has had 27 amendments added since its inception, including the Bill of Rights. It has endured and adapted for over 228 years.
The last Amendment, Article XXVII, was originally proposed in 1789 and deals with Congressional pay raises. It was ratified in 1992. Even in this age of technology government does not seem to move with any sense of urgency.
When the United States declared its independence from Britain, there were 2.5 million people in the country. Today, 242 years later, the estimated population in the U.S. is 328 million people. The U.S. imports $4 million worth of American flags, of which $3.9 million worth are from China.
Enjoy the holiday! Stay tuned…
Contact Wayne at wayneswords@thetimesweekly.com