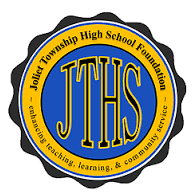 Joliet Township High School is hosting FREE Summer Academies for future JTHS
students going in to 6th, 7th, or 8th grade. The summer programs engage young
students in fun projects centered around early exposure to the five JTHS Career
Academies and career exploration. A total of 21 programs are available with topics ranging from cooking, photography, STEM, medical exploration, chess, and more.
Each summer academy will run for one week, Monday-Thursday, from 8 a.m. to 12 p.m., during the weeks of July 9-July 26. Academy programs are held at Joliet Central or Joliet West, depending upon the academy for which the student is registered. Students may sign up for multiple 1-week programs to gain exposure to various academies and careers. A t-shirt is provided to all academy participants.
For the musically inclined, fine arts music programs will take place from 1 p.m. to
5 p.m. There is no cost to attend the music programs.
Limited spots are available and are anticipated to fill quickly for the no-cost
academies. Registration will be granted on a first come, first served basis.
For online registration assistance in English and Spanish, please contact Yolanda
Hossack at yhossack@jths.org or (815) 727- 6800.