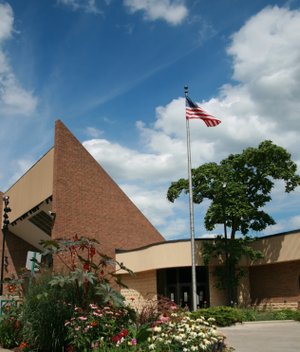 Despite some questions about where everyone will park, Joliet's city council members this week were supportive of an idea to bring a major outdoor concert series to Bicentennial Park next summer.
"It's something I've been thinking about for a long time," said park manager Lori Carmine on Monday during a presentation at the city's pre-council meeting.
Carmine said that the concert or concerts would be different from the Concerts on the Hill series that features local acts.
Her idea is to bring a large, national touring act to the park's parking lot south of Jefferson with plans to sell anywhere from 5,000 to 10,000 tickets. The act or acts would range in styles from R&B to indie/alternative or dance she said.
"Something that gives us some more diverse entertainment," said Carmine.
The format of the concert hasn't been finalized she said and could be a 1-day event, 1 per month, or a weekend-long festival style offering.
She said that the intent is to attract a larger audience to the park and to appeal and attract a younger crowd in their 20s and 30s.
The revenue would be used to fund other programs for the park at no cost for residents throughout the rest of the year she said.
Carmine said she has based her plans on the Triple Play summer concert series put on by the Village of New Lenox which attracts national acts. For those shows, audiences get 3 concerts for a single ticket price she said.
Carmine said she is looking at a budget of about $80,000 for the venture with an eye toward it being self-sustaining through ticket sales, concessions and beer sales and sponsorships.
"I like to overestimate things because I like to come under budget," she said of the early estimates.
Some on the board questioned where patrons would park if most of the south lot would be used for the outdoor concert. Carmine said that the venue's north side parking lot would be used as well as on-street parking and city parking decks. She said that there is a possibility of having patrons park and then be shuttled to the venue as well.
City council member Jan Quillman voiced concerns about the event conflicting with events scheduled at the Rialto and the Forge. She along with council members Betty Gavin and Mike Turk noted that there was enough time to figure out the logistics of parking and Mayor Bob O'Dekirk said that one of the of the city's planning committees could look at the proposal in more depth.
"The parking is probably challenging but if you get a well-known act people will find parking," said Turk.