Cosby lawyers take first step in appeal process
By Stacy M. Brown, Newswire Correspondent @StacyBrownMedia | 10/8/2018, 10:45 p.m.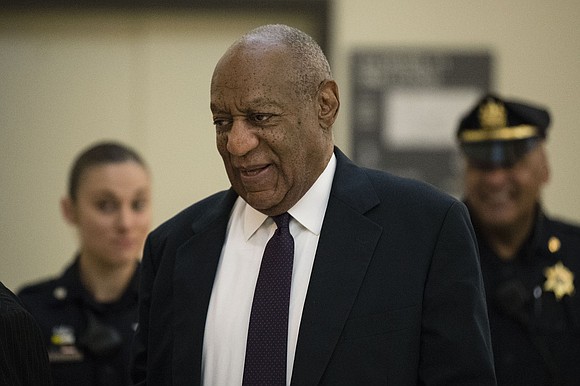 "And that is in opposition to the legal principle that the accuser cannot bring the action and also be the witness without any collaborating evidence," Law said.
Lawyers and representatives for Cosby have pointed out a large listing of trial errors, including:
• Judge O'Neill failed to dismiss the case once Cosby's team proved that the 12-year statute of limitations had expired. O'Neill instead asked the jury to decide whether the statute had expired, and the jury did not consider it.
• Judge O'Neill refused to permit the jury to hear former District Attorney Bruce Castor's testimony that accuser Andrea Constand was "not credible," and had "repeatedly changed her story."
• Judge O'Neill did not disclose personal grudges and non-professional interactions between himself and Castor. A past affair between O'Neill and a former assistant district attorney, serving under Castor (who is currently a judge presiding in the same Montgomery County courthouse), was thought to be revealed to O'Neill's wife by Castor. In 2005 – 2006 Castor refused to bring charges against Cosby.
• Judge O'Neill refused to remove a juror who openly said Cosby was "guilty, we can go home," before testimony in the trial had begun.
• Judge O'Neill refused to penalize two racially-charged comments made by both assistant district attorneys.
• On several occasions during the trial, Judge O'Neill admonished and berated Cosby's lawyers in front of the jury and at times, praised the prosecution.
• A juror admitted to an unspecified personal relationship with one of the detectives assigned to the Cosby case.
• O'Neill took no action as two jurors openly flirted with prosecutor Kevin Steele's media representative, Kate Delano, and attorney Lisa Bloom during the trial.
• O'Neill took no action as another juror repeatedly winked at other Cosby accusers seated in the courtroom.
• O'Neill took no action as attorneys Gloria Allred and Lisa Bloom appeared to give instructions to their clients, seated in the courtroom's gallery, including motioning to them when they should cry.
The new filing includes additional grounds for which Cosby should receive a new trial. Other appealable infractions include:
• Trial Judge Steven O'Neill allowed testimony from other accusers who had nothing to do with the case.
• O'Neill refused to allow Cosby's team to call witnesses who had given sworn testimony that Constand planned to "shake down" Cosby and lured him into a relationship to do so.
• Despite compelling evidence presented by Defense Attorney Thomas Mesereau that appeared to show that the statute of limitations had expired on the more than decade old case, O'Neill refused to rule, instead asked that the jury consider it which they did not.
• O'Neill didn't disclose an ongoing feud he had with former District Attorney Bruce Castor, who convinced Cosby to waive his Fifth Amendment rights and sit for a deposition. In exchange, Castor agreed that the deposition could never be used against Cosby in any Pennsylvania criminal proceedings. The deposition was the primary tool used to convict Cosby.
• O'Neill refused to recuse himself even after it was discovered that his wife donated money to a women's group that protested against Cosby.