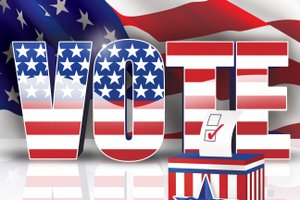 MAYOR DISTRICT 3 COUNCIL
DISTRICT 1 COUNCIL MEMBER









DISTRICT 4 COUNCIL MEMBER
DISTRICT 2 COUNCIL MEMBER









DISTRICT 5 COUNCIL MEMBER
Beginning Tuesday, September 18, 2018, petitions for candidacy for the above listed offices will be available in the City Clerk's Office, located in the Joliet Municipal Building, 150 W. Jefferson St., Joliet, IL 60432.
To qualify as a candidate, applicants must be a qualified elector of the City of Joliet and have resided within the corporate limits of the City for at least one year preceding the April 2, 2019 Consolidated Election. To qualify as a District Council Member, applicants must also reside in the District he/she seeks to represent.
Illinois law imposes other qualifications to be eligible to submit a petition for candidacy and to serve as an elected official of the City of Joliet. Candidates should review Illinois law and other related codes to determine whether they meet the required qualifications. Compliance with the applicable law in having the petitions for candidacy signed and submitting them along with other required
documents is the sole responsibility of the candidate and not the City of Joliet or any of its employees. Neither the City Clerk nor any other City employee will be responsible for reviewing petitions that are filed during the filing period to determine whether they are in compliance with the law.
Candidacy petitions must be filed with the Joliet City Clerk's Office between Monday, December 10, 2018 and Monday, December 17, 2018 during normal business hours
of 8:00 a.m. to 4:30 p.m. The Joliet City Clerk's Office will remain open until 5:00 p.m. on Monday, December 17, 2018 to accept petitions for candidacy.
For more information regarding obtaining a petition for candidacy, please contact the City Clerk's Office at (815) 724-3780 or cityclerk@jolietcity.orgcityclerk@jolietcity.org. Please note the City Clerk's Office will not be able to provide advice or directions on how to circulate petitions or submit them.
The City of Joliet is the third largest city in the state of Illinois and home to over 149,000 residents. Joliet sits 35 miles southwest of Chicago and is easily accessible by auto, train and bus; making it the perfect place to live, work and play. Joliet is constantly striving to promote growth and diversity. For more information on Joliet visit www.cityofjoliet.infohttp://www.cityofjoliet.info or
call 815-724-4000. The City of Joliet's Media Releases are always available on our website.