Glory: A life among Legends, gives high praise to former Joliet native, dancer Katherine Dunham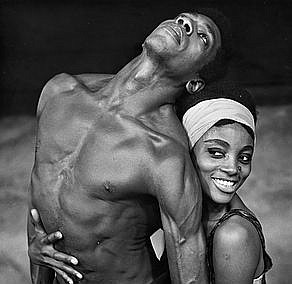 Glory: A Life Among Legends, a Memoir by Dr. Glory Van Scott is a breezily written account of a life that witnessed some of the great moments of the recent past. It is also a deeply personal account of an unusual life, someone who was born to a very normal, middle class life in one of the nation's great cities, who went on to not only rub shoulders with the guiding lights of her day, but to make her own mark, in her own unique way. It particularly bears witness to those heroes and heroines who shaped the black cultural and political dynamic of the formative middle years of the past century. Born and raised on Chicago's south side, Dr. Glory Van Scott went on to mingle among a heady milieux of trailblazers who created events and institutions that became the bedrock of the Black cultural ethos.
Raised by a father who was a prominent doctor and a mother who was a socialite as one of six children, she was exposed early on to the arts. Studying at the Abraham Lincoln Center on Oakwood Boulevard, which remains today a foundation for many aspiring young artists, she was exposed to drama, speech, creative writing, classical music, and, what would become her lifelong passion, dance. The book recounts how her music teacher, John Green, instilled in her and her fellow students a love of Mozart, Mendelssohn, Bach and Chopin. One day, Mr. Green brought his good friend, Mr. Paul Robeson, the towering singing, stage and film star and political activist to Abraham Lincoln Center. Imagine the impact of being serenaded by the great Paul Robeson at just six years old!
Dr. Van Scott's activism was further shaped by the horrifying genocide of Emmett Till, who was her cousin. His brutal murder not only rocked the world and galvanized the Civil Rights Movement, but it forged a fire within her soul. A revealing family portrait of Till, never before seen, says everything there is to say about this heart-rending tragedy. It is Dr. Van Scott's own poetic words that immortalize his young spirit and give voice to her resolve:
"I want Jesus, to turn His face to the sun, where beauty and love and humanity abound, so that He can see I did not succumb to the depths of despair and hatred because of Emmett's death....my success in life is my refusal to spew hatred, and that my challenge continues to be to eradicate racial and religious prejudice."
Dr. Van Scott is one of those rare personages who, although not so well known, was a witness to history. She truly walked among King's, yet kept the common touch, paraphrasing Kipling. The book is filled with rare and never before seen photos of the author with the likes of the great writer Langston Hughes (whose singular musical, Prodigal Son, she premiered in
Europe after a calamitously aborted Paris opening, worthy of its own movie), Dr. Ralph Bunche (the first African American awarded the Nobel Peace Prize in 1950 and co-founder of the United Nations), Julia Belafonte (then wife of you-know-who), a young Ben Vereen, William Warfield, the great operatic baritone who starred in the film version of Showboat, and, of course, her mentor and lifelong muse Katherine Dunham. Dr. Van Scott gives credit to those who helped in guiding her journey in the opening pages of the book.