Walker's Grove Soles for Kids shoe drive
4/15/2019, 3:50 p.m.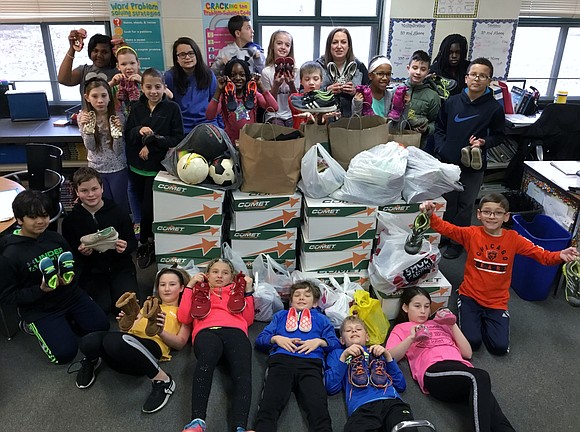 Walker's Grove Elementary School fifth graders in Karen Eiserman's class collected 30 boxes of gently used shoes, boots, soccer and basketballs for the Soles for Kids organization. Soles for Kids collects donations for needy children worldwide including Africa, Haiti, the Dominican Republic and the United States. Eiserman's students held the week-long drive after reading the book "I Will Always Write Back," a true story about a pen pal relationship between an American girl and a boy from an impoverished city in Zimbabwe.