JTHS Archives Committee to host Vintage Yearbook Sale
8/5/2019, 8:38 p.m.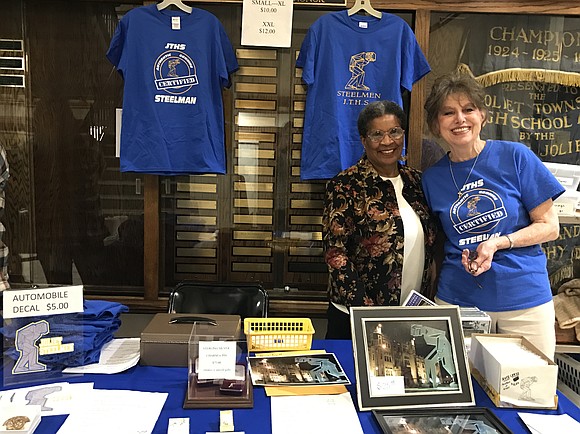 The JTHS/JTC Archives Committee invites JT alumni and Joliet history enthusiasts to an upcoming Vintage Yearbook Sale, offering JT yearbooks from 1906 - 1951, on Saturday, August 17, and Saturday, August 31, from 10am to 1pm at Joliet Central High School, located on 201 E Jefferson Street in Joliet. Each yearbook will cost $10.00 or less, depending on the yearbook's condition.
The Vintage Yearbook Sale will coincide with the tours scheduled for the Class of 1965 on Saturday, August 17, and the Class of 1959 on Saturday, August 31. Guests may enter through the Auditorium "J" Doors on Eastern Avenue and proceed to the Archives display area on the third floor in front of the entrance to the balcony. Funds from the sales are used to support JTHS/JTC Archives Committee projects. The JTHS/JTC Archives Committee is a group of dedicated volunteers who are preserving the history and traditions of Joliet Township High School. Housed on the third floor of the Central campus are the archives of JTHS and JT Central. Shelves are filled with photographs, graduation mementos, spirit items, trophies, and so much more. Anyone who would like to donate memorabilia to the high schools' archives may contact Kristine Schlismann at 815-727-6967 or kschlismann@jths.orgkschlismann@jths.org.