Health center to transform regional youth behavioral care
8/6/2019, 6 p.m.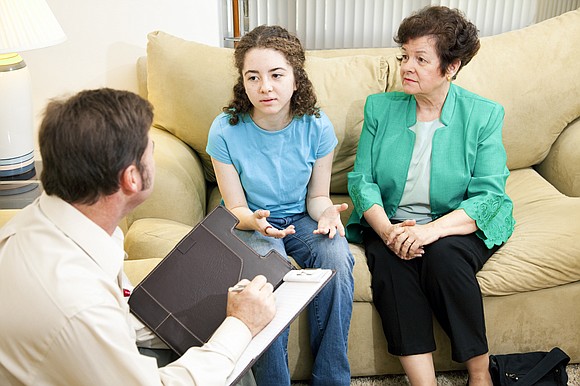 Waking up each day with a mood disorder, depression or other mental and behavioral health challenge can be devastating for anyone, especially children. And too often, when the problem worsens and they need acute care, there is no room for them at area hospitals.
That could be about to change.
State Sen. Michael E. Hastings, D-Tinley Park, joined with officials with a prominent south suburban behavioral health care practice to announce plans for a 30-bed acute care psychiatric hospital for children and adolescents in Tinley Park.
The proposed MIRA Neuro-Behavioral Health Center for Children and Adolescents is scheduled for review by the state's Health Facilities and Services Review Board in September. If approved there, remodeling of the existing building where the center is planned at 6775 Prosperi Drive in Tinley Park would start this fall. Outpatient services could begin next winter, followed some acute care hospital beds open next June. The center would be at full capacity by January 2021.
The center aims to address a serious deficiency in the Chicagoland area of access to care for youth facing mental illness crises. The lack of care options impacts everyone, from doctors and counselors to teachers and parents of children facing the challenges. Advocates say MIRA will make care readily accessible for doctors and families in the region, and provide specialized care at lower cost that no other hospital or outpatient facility provides for youth in Chicagoland for 3 million people.
The project has broad support, with 44 community letters of support from area mayors, elected officials and health care providers. The project is expected to be considered for approval at the Health Facilities' Sept. 17 board meeting.
"It is crucial to have a place where children and their families have confident that appropriate care is available when they are facing an acute mental or behavioral health crisis," said Dr. Chris Higgins of Palos Behavioral Health Professionals, a successful behavioral psychology practice in Palos Heights with more than 30 care providers specializing in youth with acute mental illness that will build the new facility. "This is the final piece in our ability to provide the continuum of care for youth in our community and around the region. We appreciate the support of Sen. Hastings and many other elected officials and care providers in our area who see MIRA as transformative for better care for our next generation."