Illinois Manufacturers applaud tentative agreement on USMCA
12/11/2019, 9:40 p.m.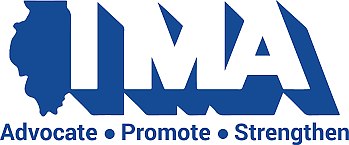 The Illinois Manufacturers' Association (IMA) released the following statement regarding House Speaker Nancy Pelosi's announcement that House Democrats and the White House have reached a tentative agreement on the United States-Mexico-Canada Agreement (USMCA):
"Trade is critically important for Illinois and a modernized USMCA is a win for Illinois manufacturing companies. Forty percent of manufactured exports go to Mexico and Canada; trade supports tens of thousands of manufacturing jobs across our state," said Mark Denzler, president & CEO of the Illinois Manufacturers' Association. "Once ratified, this agreement will provide certainty, strengthen key partnerships, and create protections for American manufacturers. We applaud President Trump and Speaker Pelosi for finalizing an agreement that will help increase trade and growth for our state's manufacturing base."