We begin this Black History Celebration with some little known fact
The hidden history of Black Nationalist women's political activism
Keisha N. Blain Assistant Professor of History, University of Pittsburgh | 2/1/2019, 12:16 p.m.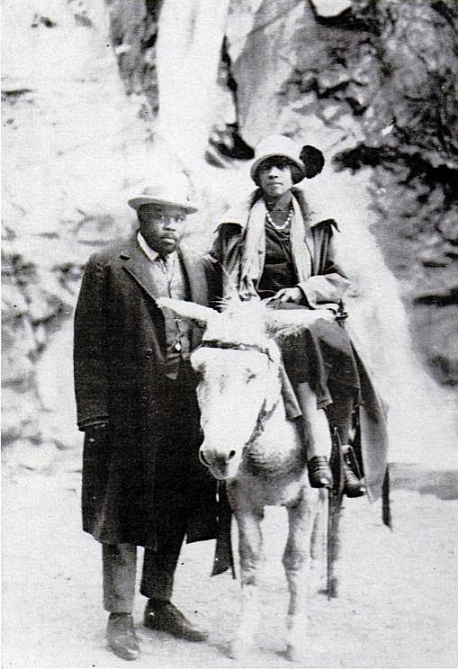 In 1933, Gordon initiated a nationwide emigration campaign, utilizing her widespread political networks in Chicago and across the Midwest. With the assistance of other Black Nationalist activists, she collected signatures for a pro-emigration petition. In August of that year, she mailed the petition to President Franklin D. Roosevelt with approximately 400,000 signatures of black Americans willing to leave the country. Drawing inspiration from FDR's New Deal programs, Gordon requested federal support for those who desired to relocate to West Africa in hopes of securing a better life.
Gordon's attempt to secure federal support failed. Yet she drew an even larger following of supporters who were inspired by her bold move. Many of these new members were women. Black women found in her organization a space of empowerment and opportunity. They occupied a number of visible leadership roles, working alongside the organization's female founder.
Celia Jane Allen, a black woman from Mississippi who had relocated to Chicago, was one of these women. In the mid-1930s, she became an active member of the Peace Movement of Ethiopia. Embracing Gordon's vision for unifying black people in the U.S. and abroad, Allen took on a leadership role in the organization. In 1937, she became one of the national organizers. From the late 1930s to the mid-1940s, Allen traveled extensively throughout the South, visiting local homes and churches to recruit new members and advocate the relocation to West Africa. By the end of World War II, she was successful in getting thousands of black southerners to join the movement and embrace Black Nationalist ideas.
Today, these women's stories are largely absent in popular accounts of Black Nationalism. More often than not, the assumption is that men exclusively established and led Black Nationalist organizations. This could not be farther from the truth. As these few examples reveal, women were key players in Black Nationalist movements, and their efforts helped to keep Black Nationalist ideas alive in U.S. politics. No history of Black Nationalism is complete without acknowledging women's significant contributions.