Lombard – Venetian denomination conquers international markets and critics
2/5/2019, 10:09 p.m.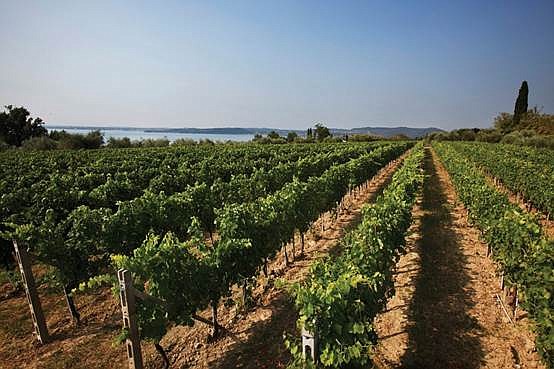 2018 more than 17.5 million bottles, a positive growth trend as international promotion continues.
Very positive numbers for Lugana DOC, which closes 2018 with a definite "plus" registering a growth trend of more than 8.6% compared to the previous year, for a total bottle production of 17,578,533. Astonishing numbers which reconfirm the success of Lugana white in international markets with a turnover of 70% in exports, led by Northern Europe and the USA.

2019 opens in the spirit of consolidating and positioning the denomination in international markets with a rich program of promotional activities, which will develop throughout the year and which will be inaugurated in mid-February with Wine Paris (11th -13th February, Paris). "On the crest of the considerable growth of the numbers and results of the DOC, we are constantly searching for new challenges and new markets, among which the French market" declared the Consortium Director, Carlo Veronese, who continues, "It is the first time that the DOC is taking part in the promotional activities in Paris, particularly with participation in Wine Paris, an original fair that will showcase the wealth of the world's vineyards." Not just Paris, the Consortium intends to strengthen its guiding role in order to guarantee the producers, as well as the consumers, an effective promotional offer by participating in events of international acclaim, which represent important opportunities to meet a specialized audience of buyers, press and professionals in the sector.
The Lugana Consortium will fly to the USA in March – with the Slow Wine USA Tour 2019, which will visit the cities of San Francisco, Portland, Denver, New York and Boston – and to Düsseldorf for the usual appointment at ProWein (17th-19th March 2019). In addition, Verona (Vinitaly, 7th-10th April 2019), Milan (Best Wine Star, 4th-6th May 2019) and London, for the much awaited London Wine Fair (20th-22th May), fairs that will alternate with Masterclasses in Europe and with the new edition of "Timeless Harmonies."