Minimum wage increase would provide $5 Billion boost to Illinois economy
2/13/2019, 8:14 p.m.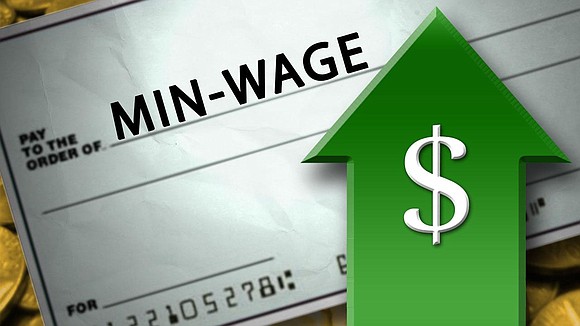 State representatives in Springfield considering the bill this week to increase the minimum wage not only have the opportunity to give workers a long-overdue raise, but they can also help increase Illinois' annual GDP by more than $5 billion, according to the organization Thing Big Illinois. A recent report from the Project for Middle Class Renewal and the Illinois Economic Policy Institute showed that raising the minimum wage would grow every corner of the Illinois economy, with the majority of the economic gains going to communities outside of Chicago.
"Increasing the minimum wage will help hardworking families get ahead and will provide a much-needed boost to our economy," said Quentin Fulks, Executive Director of Think Big Illinois. "After years of an administration that left working families behind and stood by as growth in this state stagnated, we cannot afford to squander this opportunity. State representatives should vote this week to give our workers a raise and take an important step toward making Illinois a state where everyone can get ahead."
Think Big Illinois organizers say they are committed to fighting for progressive policies and supporting the changes necessary to help repair the state. They continue saying Think Big Illinois believes in pursuing policies that help all working families, including investing in quality education for our children, expanding access to affordable healthcare, passing a progressive income tax, fighting for women's rights, investing in our state's infrastructure, helping seniors retire with dignity, and creating a fair and equal criminal justice system.