Romeoville Job Fair and Workshops
2/20/2019, 6 a.m.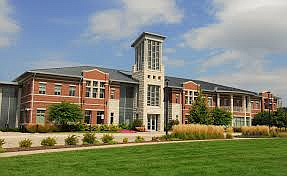 The Village of Romeoville, in partnership with the Workforce Center of Will County and the Romeoville Area Chamber of Commerce, will be holding a job fair on Wednesday, March 6 from 1:30 p.m. to 3:30 p.m. at the Edward Hospital Athletic & Event Center (55 Phelps Ave.). Nearly 40 employers are scheduled to have tables at the event, offering a range of jobs from health care professionals and cooks to forklift operators and IT support. There is no need to register and there is no cost to attend. For a full list of attendees and job openings, visit romeoville.org and click "Jobs and Volunteer" on the left side of the homepage.
"Job fairs are a great opportunity for our residents," stated Mayor John Noak. "This is another way for us to partner with the business community."