Plainfield Park District open house
1/16/2019, 3:51 p.m.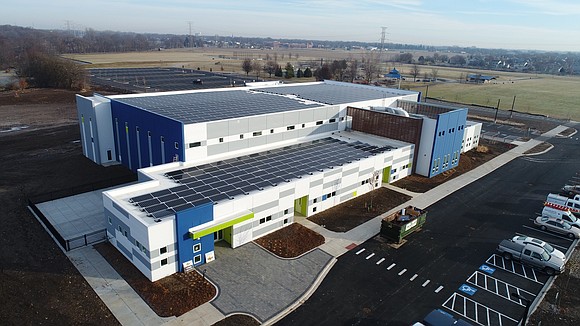 Plainfield Park District residents have a new option for getting fit in the New Year.
The Prairie Activity & Recreation Center-PARC for short-opened at the beginning of 2019, and offers residents a new place for fitness, activity, and sports.
The public will get a chance to see it for themselves as the District prepares to host a public ribbon cutting and open house on Saturday, Feb. 2 from 9 a.m. to 1p.m. at PARC, 24550 W. Renwick Rd. in Plainfield
The event will include tours of the new facility, family-friendly activities and some free giveaways.
The new 40,000 square foot facility includes a 4,000 square foot fitness center, elevated indoor track, and a full-size basketball court which also includes striping
for two volleyball and pickle ball courts. It's also the new home for the Park
District's Great
Adventures Preschool program and includes a 1600 square foot multi-purpose room.
The new facility's construction was approved by voter referendum in 2016 and broke ground in October 2017.
Construction costs were defrayed through a $1 million grant from the Clean Energy
Foundation for PARC's Net-Zero design which includes the latest energy-efficient building materials and a 213 kilowatt roof top solar panel system that will offset its energy use.
Park District Executive Director Carlo Capalbo notes that PARC is the first park district building in the state of Illinois to receive the Net-Zero designation.
For a district its size, Capalbo said that the PARC recreation center has been a long overdue amenity for its residents. In addition to being a central hub for fitness and activity, he said it will also be the first time that the District will be able to host programs, like its youth basketball league, in its own facility.
"We're really excited for our residents to come see PARC and look forward to bringing more programming options to the community there," he said.