Cold Weather Fire and Life Safety
1/29/2019, 11:07 p.m.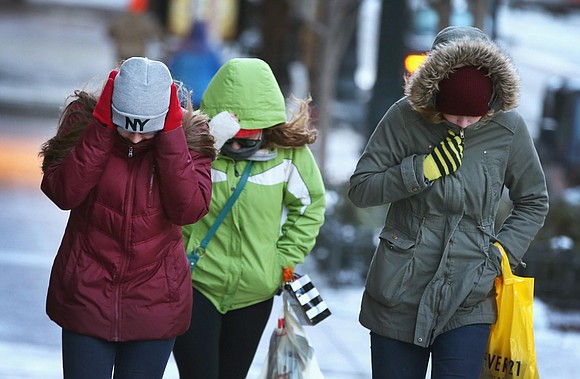 Very cold weather will be arriving mid-week and the Plainfield Fire Protection District has the following tips for fire and life safety. Dress appropriately for the cold weather. Dress in layers, make sure your coat is water repellant, and wear a hat and/or a hood. Cover your mouth to protect your lungs from extreme cold. Wear mittens and try to stay out of the wind. Be alert for signs of frostbite, which include numbness, white or grayish-yellow skin and firm or waxy skin. First aid for frostbite includes going to a warm area and soaking the affected area in warm water. Do not massage the affected area and do not use a heating pad.
Hypothermia is a medical emergency when a person's body temperature drops below 95 degrees. Symptoms of hypothermia include shivering, exhaustion, confusion, fumbling hands, memory loss, slurred speech and drowsiness. First aid for hypothermia is to call 9-1-1 and move the person into a warm area. Warm the center of their body while waiting for help to arrive. Make sure the person is dry and use warm blankets to wrap their chest, neck, head and groin. For a list of area warming shelters please visit www.willcountyema.org/warmingcooling. Protect pets and livestock as well by making sure they have plenty of food and water and are not overly exposed to extreme cold. Bring pets indoors whenever possible.
Heating fire safety includes keeping anything that can burn at least 3 feet away from heating equipment including furnaces, fireplaces, wood stoves and portable space heaters. Teach children to stay at least 3 feet away from fireplaces, wood/pellet stoves, oil stoves and space heaters. Only plug portable space heaters directly into an outlet, not an extension cord. Have your furnace inspected annually by a qualified professional. Dispose of ashes, once cooled, in a metal container with a lid and keep it at least 10 feet away from your home or other nearby buildings.
Don't use flammable liquids to start or accelerate a fire. Have your fireplace or wood stove chimney inspected and cleaned annually by a qualified professional. Always follow manufacturer's instructions for safe and proper use of heating equipment. Never use your oven or range to heat your home, doing this is a safety hazard and can be a source of potentially toxic fumes.
If you have frozen water pipes do not try to thaw them with a blow torch or other open flame, doing so can conduct heat and start a fire inside the wall. Use hot water or a hand held dryer for thawing or call a plumber for assistance. In addition to the above steps make sure you have tested your home's smoke alarms and carbon monoxide detectors and they are working properly.

Please also help by clearing the snow in a 3 foot diameter around fire hydrants. For more information about winter storm, cold weather and home heating fire and life safety please call us at 815-436-5335 or visit our web site at www.plainfieldfpd.org or www.ready.gov/winter or #WinterSafety. To teach children the importance of cold weather safety and how to get prepared for extreme cold weather visit www.ready.gov/kids/know-the-facts/winter-storms-extreme-cold or #cold