"AARP Income Tax Prep for Seniors" program
1/30/2019, 6 a.m.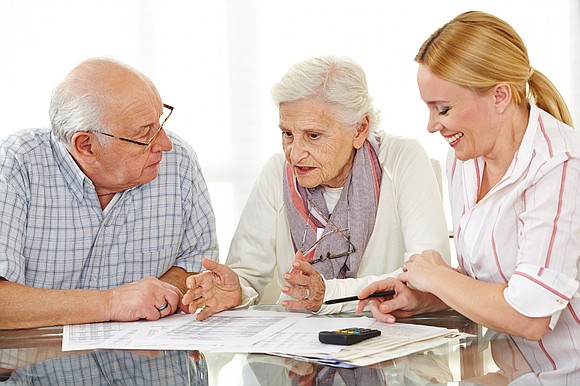 The White Oak Library District, Lockport Branch Library, 121 E. 8th Street, Lockport, IL 60441, is once again serving as an AARP Income Tax Preparation site for seniors and/or low-income citizens.
This tax preparation service is available at our Lockport Branch on Tuesdays only, from Tuesday, February 5, 2019, through Tuesday, April 9, 2019.
At our Lockport Branch Library, we still have tax appointments available! Tax preparation is done by appointment only. Call the Lockport Branch Library at 815-552-4260, or stop by in person at the Adult Services Desk, 2nd Floor, Lockport Branch Library, to make a tax appointment.
This FREE tax preparation service is provided by AARP and the Senior Services of Will County. Volunteer tax preparers are unpaid, and provide this service on their own time. These volunteers are IRS Tax Law Certified. All returns will be electronically filed (e-file).
Each participant needs to bring the following: Picture ID, (must bring - Social Security Card, or a photocopy), All income statements, All expense documents, Last year's Federal 1040 and IL-1040 returns.
Crest Hill Branch Library is also offering the "AARP Income Tax Prep for Seniors" program, but there are only a few appointments left.
Crest Hill Branch Library is still offering appointments on Wednesday, April 10, 2019, only. Call the Crest Hill Branch Library, Adult Services Desk, at 815-552-4280, to make an appointment on April 10th, or for more information.