Fair Pay for teachers passes
7/8/2019, 11:09 p.m.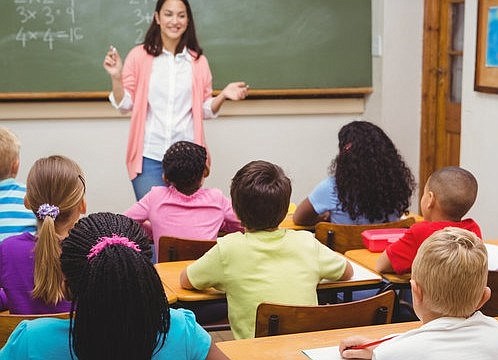 Springfield - Local schools would be in position to recruit and retain the best teachers under a bill recently passed which will raise teacher salaries over the coming years.
"Teachers hold one of the most important positions in our society, but we don't pay them like it," said John Connor, D-Lockport, sponsor of the bill. "They prepare our children to enter the workforce, but many still have to live with roommates because they don't get the salaries they deserve. I have pledged to build a stronger economy for Illinois, and a key part of that is preparing our kids to hold good-paying jobs. We have to invest in the teachers that are going to help them get there."
Connor passed House Bill 2078, which sets minimum teacher salaries at $32,076 for the 2020-2021 school year and gradually raises it by about $2,000 every year for four years. The last Illinois law guiding universal teacher pay was passed in 1980 and it set base salaries for teachers with a bachelor's degree and 120 semester hours at just $10,000 a year.
Illinois is currently tenth in the country in average statewide teacher pay; however, that figure is skewed by extremely high salaries in Chicago suburbs. A 2018 study by the Illinois State Board of Education found that over 500 of Illinois' 898 school districts statewide started teachers with a bachelor's degree at salaries less than $40,000, and 167 started them below $35,000. Low starting salaries for teachers has led to rapid turnover, decreasing the quality of education and creating the teacher shortage Illinois now faces.
"More people will pursue careers as teachers if the pay is better, and, just as important, they will stay around after their first years teaching, which are often the most difficult," Connor said. "A high-quality education system will bring more people to Illinois, boosting our economy and benefiting communities statewide."