Time to "Break Back In"
7/10/2019, 8:29 p.m.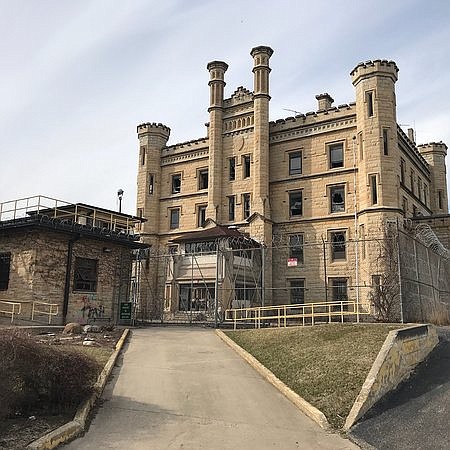 The 2nd Annual Great Joliet Prison Break In will take place on Saturday, August 24, 2019 from 4pm – 11pm. The prison fundraiser will feature iconic Chicago band The Ides of March, as well as Hot Mess, Great Moments in Vinyl, and The Nikki Hill Band. Tickets are currently on sale for $35 per person (plus fees). "The funds raised from this event are vital to help us improve the conditions of Old Joliet Prison and further opening it up for the entire world to see," stated Greg Peerbolte, Executive Director of the Joliet Area Historical Museum. "There's more of a story to be told, and through events like this, we are able to raise the capital needed to make this a world-class site.
The event is a collaboration of several entities coming together to further establish the Prison as an attraction around the world. "Old Joliet Prison has generated both regional and international interest. The CVB is thrilled to be part of this on-going fundraising effort and look forward to assisting with the attraction development," stated Robert Navarro, President and CEO of the Heritage Corridor Convention and Visitors Bureau, "The recently awarded MPP and TAP grants confirm the state's interest in the project from a tourism perspective." This year's event looks to build on the success of the inaugural Great Joliet Prison Break In which attracted a near capacity crowd of over 3,000 people and featured entertainment by "The Blooze Brothers" tribute band. Patrons were offered a chance to step inside the main prison walls and party on the prison grounds. Guests had a chance to walk through the North Segregation ("solitary confinement") building and take a quick peek into one of the Administration Building's cell blocks. Due to the ongoing work of dedicated tradespeople and volunteers, this year, the cafeteria will also be available for viewing. Tickets for the Great Joliet Prison Break-In can be purchased online at jolietprison.org for $40 per person (which includes Eventbrite Fees). Tickets can be purchased (without fees) in person at the Joliet Area Historical Museum during their regular hours. Tickets purchased at the museum must be paid with cash or check.

The Old Joliet Prison operated as a correctional facility from 1858 to 2002, and also served at the filming location for scenes from many different movies and TV shows, including The Blues Brothers, Prison Break, Empire and more. Currently, the site is managed by the Joliet Area Historical Museum, in partnership with the City of Joliet, who provides guided tours through the site. The Museum is working to further secure, stabilize and showcase the prison as an international attraction.