New development in termination hearings for Joliet police officers
7/11/2019, 11 a.m.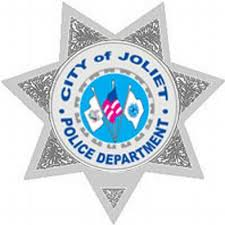 In a turn of events, the hearings set for two Joliet police officers recommended for firing did not take place as planned at a Monday meeting of the Joliet Board of Fire and Police Commissioners. City staff briefed the panel about the status of the two cases during the meeting. Brian Nagra resigned from his position on July 5, and officials deferred the scheduled hearing for Lionel Allen until August. No formal charges were filed for either case. "The police chief is responsible for the filing of charges pursuant to the collective bargaining agreement with the Fraternal Order of Police," Assistant City Attorney Chris Regis said. The city does not intend to bring charges against Nagra. Brian Nagra is no longer a city employee; therefore, the Board of Fire and Police Commissioners has no jurisdiction or authority to hear any charges or impose any discipline," Regis said.
Both Nagra and Allen have a current annual salary of $106,770. Nagra had been employed by the city for about 20 years. As for Allen, he has been employed by the city for about 30 years. "The investigation, which resulted in the recommendation for the termination of the employment of Lionel Allen, has been completed," Regis said. "I am unaware of any other." Regis said there is no specific time limit within which charges must be filed. As such, it remains unclear what Allen's future with the city holds. The city's protocol is to follow state statute. The state legislature has created a procedure for the hiring and potential firing of police officers and firefighters. The department head may recommend termination, but the final decision is up to the Joliet Board of Fire and Police Commissioners. The city anticipates charges being filed against Allen ahead of the Joliet Board of Fire and Police Commissioner's August meeting. Jeffery Burke, an attorney on hand for Allen during hearing, declined to provide comment.