Wine of the Week: Louis Moreau Chablis 2017 - $26.99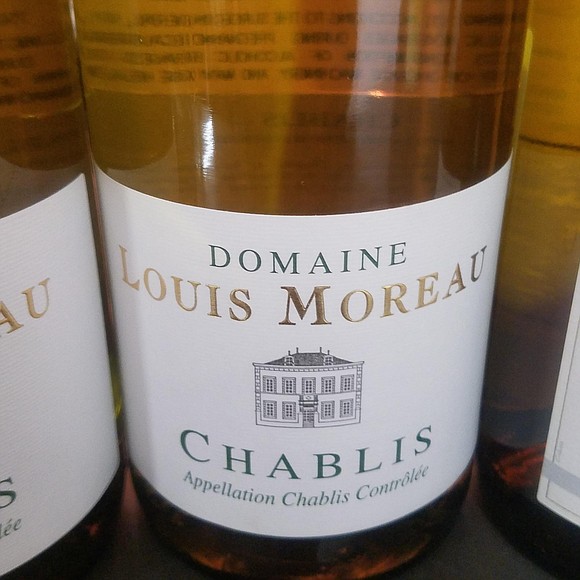 Chablis is one of the most popular of all French wines and the most historic. Dating back thousands of years, the name goes back to the time of the Celts, who named the region Cab-for house, and Leya-near the woods. Cabins dating to the time of the Gauls show an early human presence. It was the Romans who began winemaking. The Cisterian monks of the 12th century were responsible for production of the wine on a grand scale, making Chablis wine a fixture on the tables of French Kings and the landed gentry of Flanders and Britain. Chablis quickly became a global phenomenon.
It was with that glorious history in mind that Louis Moreau, producer of Louis Moreau Chablis and President of the Chablis Commission of the Bourgogne (Burgundy) Wine Board, arrived in the United States this month with the express purpose of spreading the gospel of Chablis wine at the beginning of summer. Chablis is the perfect wine for the season. Light, crisp and flavorful, it is at home as an aperitif and complex enough to stand up to a variety of foods and style of cuisine,
Its bright citrus flavors are the perfect pairing for ripe fruit, refreshing salads, seafood and veal, fish or chicken dishes. It also has a magnificent structure backed by the taste of the complex soils that give it depth and structure. Unlike other white wines, Chablis can be aged up to ten years or more, but the delicious, refreshing taste makes it hard not to quaff down immediately. Chablis is the pride of the Burgundy region. Enjoy it this weekend and you toast the start of summer!