Miles Davis: Birth of the Cool, Marquee Presentation; Stanley Nelson Director, Documentary Achievement Award, Florida Premiere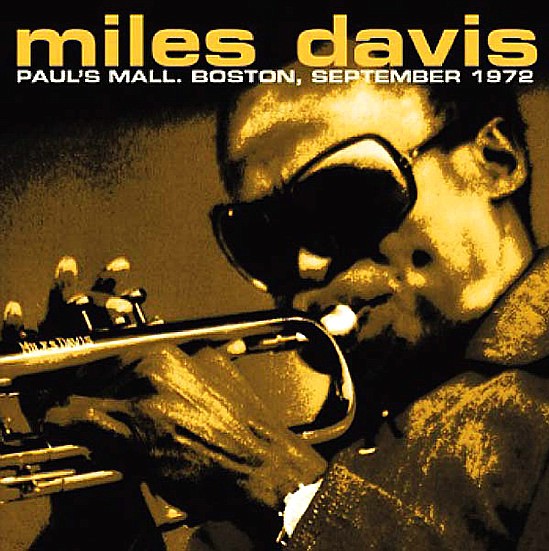 Further collaboration with Gil Evans on the Porgy and Bess and Sketches of Spain albums, melded Davis' jazz artistry with orchestral embellishment, which again, crossed all musical boundaries.
Miles was a mountain of contradictions. He was the epitome of cool with his bespoke Brooks Brothers suits and incandescent colored Feraris. He was also brutal, beating his wives and lovers with the regularity of a metronome beat.
Delving deeply into Davis's labyrinth of a psyche, including his addiction to pain killers following life-altering encounter with hip surgery and later bouts with lethal combinations of whiskey (and milk), illegal drugs and prescription pills compounded by insane jealousy and spousal abuse, the film holds no bars. Frances Davis recounts one particularly crushing encounter with the famous Davis temper and domestic violence when she innocently commented how handsome his friend and fellow-musician Quincy Jones was. That resulted in a floor-embracing smack-down, that signaled the beginning of the end for their relationship. She also tells how she had been cast by the great Jerome Robbins as the front line dancer for the original production of West Side Story. The male chauvinist in Miles couldn't allow her to outshine him on the Broadway stage and he made her choose between the production and him and their family. She did so reluctantly. In the film she talked of how every opportunity she had to get away from the kids, she would run upstairs to their bedroom to caress her dancing shoes.
An early vignette focused on his perspective-changing trip to Paris in the 1940s, where he basked in the glory of life without racial prejudice. There is footage of his alchemy. The film shows him scoring the music to Jeanne Moreau's film "Elevator to the Gallows (L'ascenseur pour l'echafaud). Miles stands in the darkened screening room,trumpet in hand, while the film's images unfold before him on the screen. He plays impromptu, while watching the footage of Moreau walking down a darkened street toward some undetermined fate. This is the essence of a creative genius in action!
His mysterious 'retirement' for more than a half dozen years is also dealt with as well as his reemergence as a cult icon with the hard rock and electro-funk explosion of Bitches Brew, which many consider the bedrock of Hip Hop and Fusion Jazz. Jazz historian Stanley Crouch does his best to debunk the album in his interview, but history and public opinion say otherwise.
The film also shows another surprising element of Davis' life, his sudden passion for painting and expressionistic art, that also was connected with is pursuit of was his final life-mate, the artist Jo Gelbard, whom he pursued, in her words, "like the Vampire suddenly coming to your door." She shares the gripping details of his final moments during which she was with him at his last breath.
Miles Davis: Birth of the Cool is an unvarnished look at a genius who is both famed and flawed. Who was at once Promethean and self destructive and who, like Icarus, took the wings of genius beyond reasonable limits and flew too close to the sun.