Annual book recycling event May 31-June 2
5/8/2019, 9:21 p.m.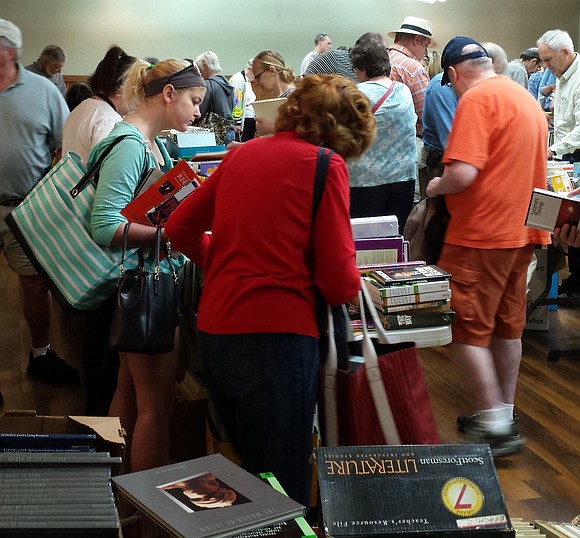 Joliet - Will County's annual three-day book recycling event will be held from 9 a.m. to 4 p.m. May 31-June 2 at Joliet Park District's Pilcher Park Nature Center, 2501 Highland Park Drive.
The annual event is sponsored by The Will County Land Use Department's Resource Recovery and Energy Division and the Joliet Park District.
Schools, libraries and members of the public can bring any unused and unwanted books for reuse and recycling. All types of hardcover and paperback books will be accepted and shared. Categories include fiction, non-fiction, children's, romance, hobby, travel, health and living, religion, textbooks, periodicals, magazines and cookbooks.
Last year, Will County students participated by bringing children's books to the annual Earth Flag ceremony. The Earth Flag ceremony, hosted by the Resource Recovery and Energy Division, recognizes schools in the Will County Region for their recycling efforts. The participation by the students brought more than 1,000 books to the start of the event.
The annual event prevents thousands of books from going unused or dumped into landfills. Instead, these books are redistributed free of charge to promote literacy. Books that are not reused will be shipped for recycling at the end of the three-day event.
Will County Executive Larry Walsh said, "There are two primary goals of this event -- to keep books out of our landfill and promote literacy."
Tim Anderson of the Will County Land Use Department's Resource Recovery and Energy agrees.
In 2018, approximately 1,200 Will County residents attended the event and combed through an estimated 60,000 books, Anderson said.
"Of those, about 8,000 were left to shred at the end of the three-day event, meaning about 52,000 unwanted books were kept out of the waste steam."
For more information, or questions about the Book Event, contact Anderson at (815) 727-8834, or go to www.willcountygreen.comhttp://www.willcountygreen.com.
The Land Use Department is under the County Executive's office and is led by Director David Dubois.